1 MIN READ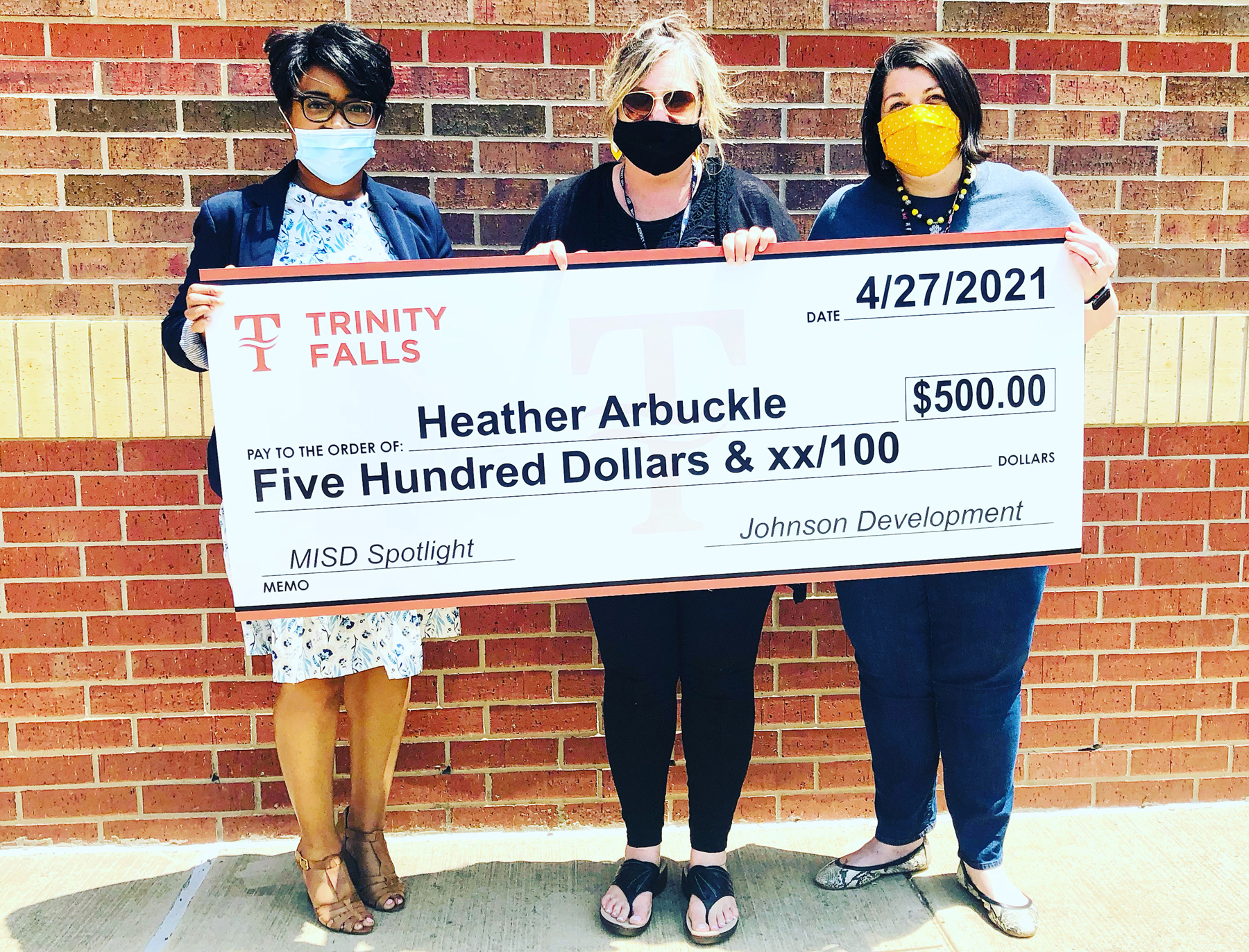 Trinity Falls Resident Wins Teaching Award
Press Elementary third-grade teacher Heather Arbuckle received $500 as the winner of our quarterly promotion, which honors deserving teachers or staff members at the three schools serving the McKinney-area community: Press Elementary, Scott Morgan Johnson Middle School and McKinney North High.
Winners are chosen based on nominations by Trinity Falls residents and Arbuckle received not one, but three. Amanda Schofield, Summer Stark and Kimber McFarland nominated her, and all agree that Arbuckle goes above and beyond for her students.
"After we moved in, she personally called to see how our daughter was adjusting to the new school and spent time listening to our concerns," McFarland said in her nomination. "Not only did she listen but she has worked to help our daughter work through things after bad experiences at a different school. "
Arbuckle said growing up she always wanted to be a teacher.
"I dreamed of being a teacher even when I was a little girl," Arbuckle said. "I used to make my cousins play school and I would pretend to be their second-grade teacher."
She followed that dream to Iowa State University where she received a bachelor's degree in elementary education in 1994. Over the years, she has specialized in gifted and talented, ESL and reading interventions education to better meet the needs of her students.
Arbuckle loves teaching children to read and write. She intends to use the award money to make her classroom an even stronger print-rich environment so kids can grow to love reading.
"They are so sweet and funny," she said. "We laugh every day. It is exciting to watch them discover the world in literature."
Teaching third grade is not without its challenges, however, but Arbuckle and her students meet them together.
"Helping kids learn that mistakes are opportunities is a big challenge" she said. "We celebrate success, and we grow together in mistakes."
Arbuckle recently moved to Trinity Falls with her husband Marty and two dogs. Two of her three children are in college and the third is currently a student at McKinney Boyd High School. When not teaching she loves hiking, baking and chocolate.
SUBSCRIBE TO THE BLOG
Most popular posts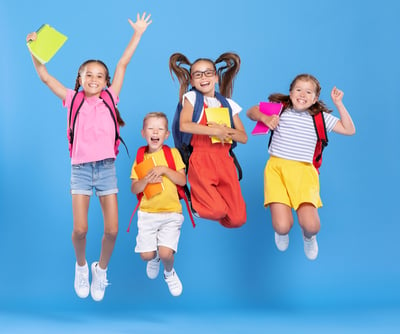 More Posts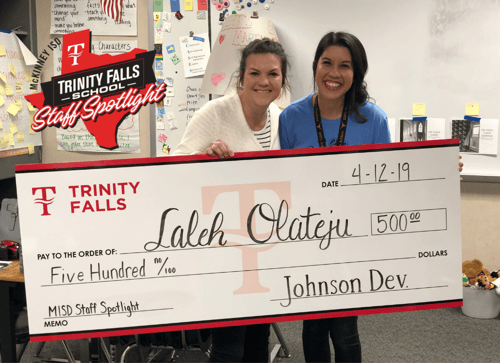 There are some truly exceptional McKinney ISD teachers and staff members guiding Trinity Falls students, and now residents have the opportun...
READ MORE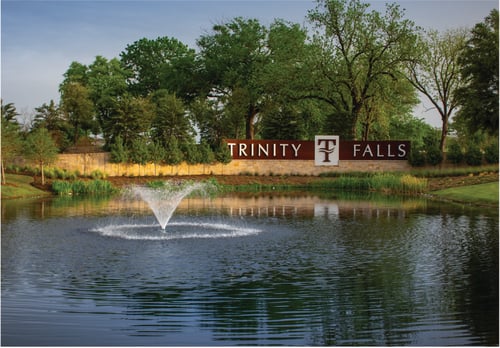 Holly Rogers is living her dream. The new Scott Johnson Middle School principal said she always wanted to be a teacher, even playing school ...
READ MORE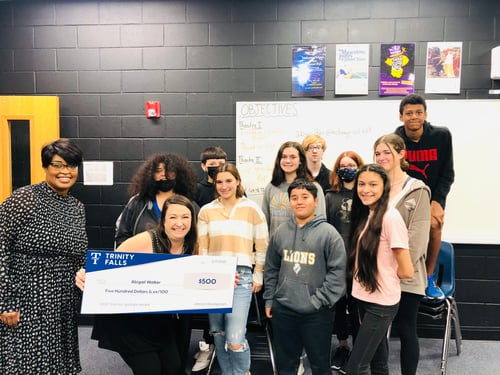 Scott Johnson Middle School drama teacher Abigail Walker is this quarter's recipient of the Trinity Falls MISD Staff Spotlight award.
READ MORE
TOPICS