2 MIN READ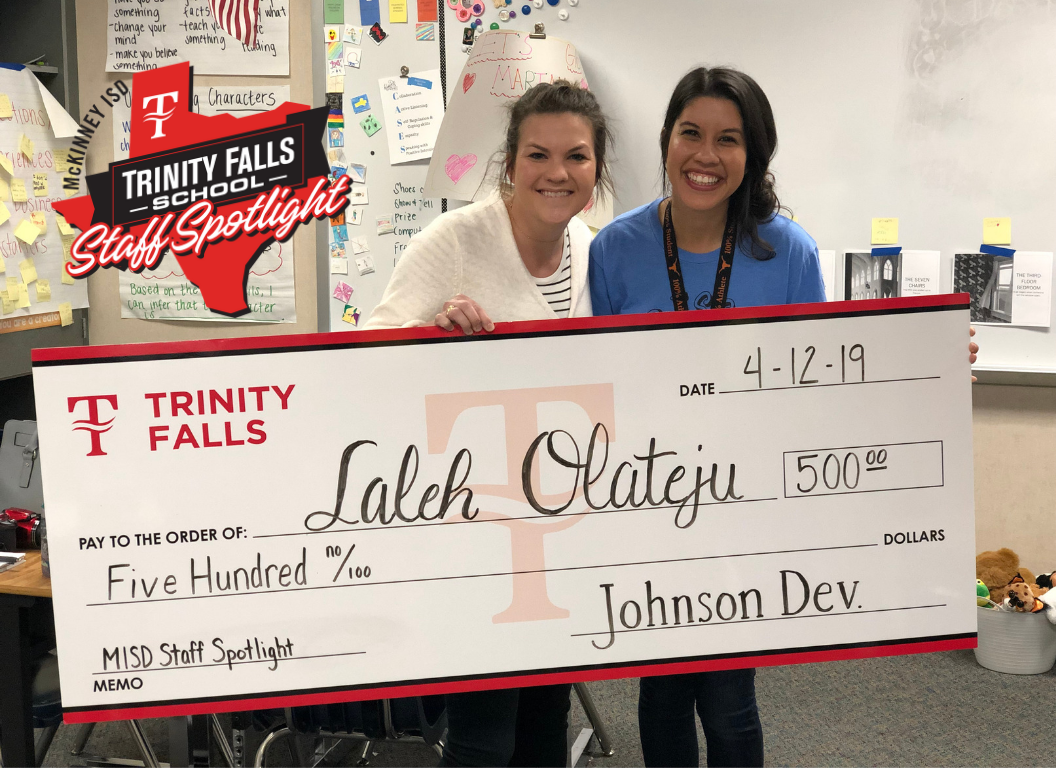 MISD Staff Spotlight: Meet Laleh Olateju
There are some truly exceptional McKinney ISD teachers and staff members guiding Trinity Falls students, and now residents have the opportunity to shine the spotlight on those who have made a huge impact in their children's lives.
This quarter, the spotlight is on Laleh Olateju, third-grade teacher at Press Elementary and the first winner of the Trinity Falls' MISD Staff Spotlight promotion.
The quarterly promotion takes nominations from residents of Trinity Falls for deserving teachers or staff members at the three schools serving the McKinney-area community: Press Elementary, Scott Morgan Johnson Middle School and McKinney North High School.
Principal Chris Clark, Trinity Falls HOA Manager Jillian Meers and Trinity Falls Marketing Director Natalie Rosser surprised Olateju April 12 with $500 for her classroom.
"I was blown away — very surprised," Olateju said. "My first thought was to buy lots and lots of books."
Olateju — who teaches writing, reading and social studies — said the additional classroom books would be very helpful.
"Reading aloud helps not only with reading skills but also models writing styles," she said.
Kimberly Fuller, who nominated Olateju, says she is the best teacher her son has ever had.
"She genuinely loves each one of the students and models kindness so they all learn to be kinder," Fuller said in her nomination. "She has great energy and you can just tell she is so happy to be a teacher."
Olateju is in her second year at Press Elementary and taught in Dallas four years prior to that. She says she has found her calling, but teaching wasn't her original choice.
"I was at UT majoring in political science and was just starting to study for my LSAT to go into law school," she said. "But I wasn't feeling excited about my plans. Then one day, someone came into class and talked about an alternative certification for teaching — Teach for America. I joined the program."
She says she particularly enjoys how every day in the classroom is different and seeing the evolution of her students.
"We have what the students call 'family meetings' and talk about kindness, how to treat each other and our feelings," Olateju said. "I try to treat them kindly and use 'please' and 'thank you' so they will, too. And they are talking kinder to each other and thinking about each other's feelings more.
"You can see the difference you're making with the students month to month — not just academically, but also socially and with their mental well-being. It's so cool. It's nice to have a sense of purpose when you're setting that early alarm clock.
Congratulations, Laleh! We are proud to see you giving so much to our young residents.
SUBSCRIBE TO THE BLOG
Most popular posts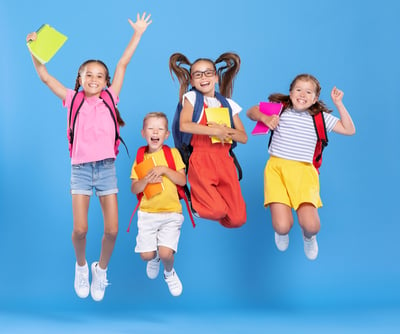 More Posts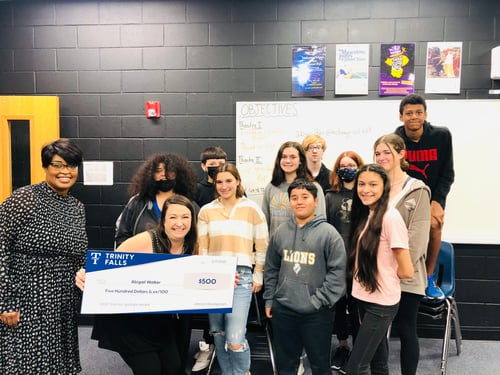 Scott Johnson Middle School drama teacher Abigail Walker is this quarter's recipient of the Trinity Falls MISD Staff Spotlight award.
READ MORE
TOPICS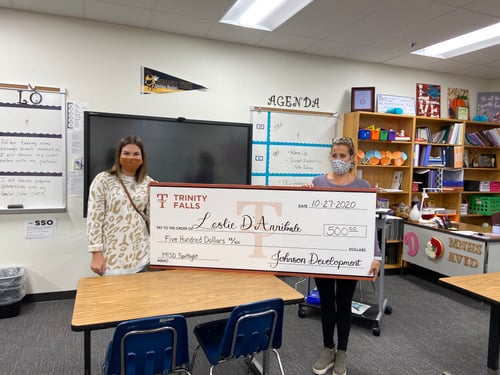 McKinney North High School has won numerous accolades for how prepared its students are for college. Behind that success is the AVID program...
READ MORE
TOPICS
Coyle Edmondson, a first-year year teacher at Scott Morgan Johnson Middle School, is the recipient of this year's first quarter Trinity Fall...
READ MORE
TOPICS