3 MIN READ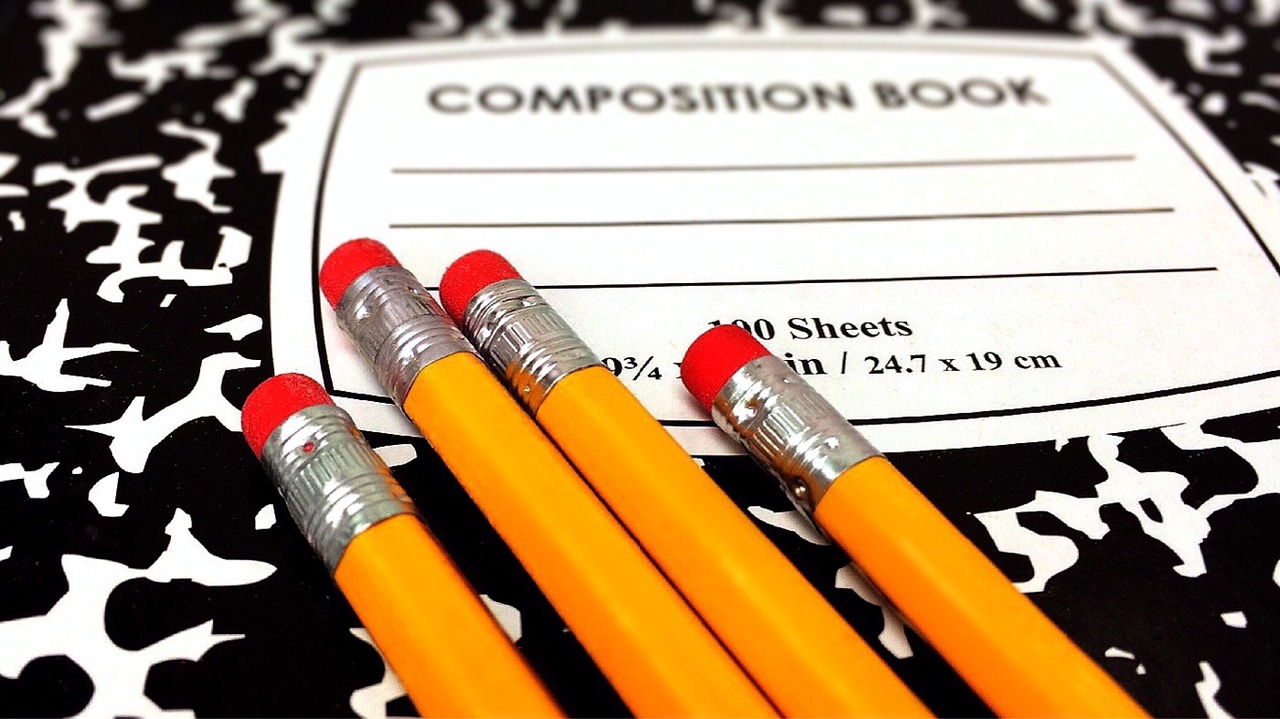 Smart Families Choose Trinity Falls
The path to a great future starts with great schools so it's no wonder parents choose communities with access to high-performing schools. Which is why smart families choose Trinity Falls.
From highly regarded public schools in the acclaimed McKinney ISD to stellar private school options, Trinity Falls parents can rest easy knowing their children will have access to challenging academic curriculums, innovative extracurricular activities and fantastic arts programs. All of which are located just a short distance away from our community.
The Trinity Falls master plan also includes space for a future McKinney ISD public school.
Here's a review of the current educational options available to Trinity Falls residents:
Public Schools
Exceptional schools start with an equally exceptional school district and according to Niche.com, McKinney ISD is one of the best in the state.
Each year, the online research service releases rankings of top K-12 schools, colleges, places to live and places to work as well as top school districts. For the 2019 Niche Best School Districts list, MISD received an overall rating of A+ and ranked in the top 3 percent of the 995 Texas school districts reviewed.
Teachers and parents work hand-in-hand at Press Elementary to give K-5 students the best possible start on their educational journey. The school has a 14:1 student-teacher ratio, lower than MISD and state averages. Pioneering programs focus on the use of technology for communication, creativity, collaboration and citizenship. An award-winning counseling program meets children's emotional needs. The school was ranked among the top 2019 15 Niche Standout Elementary Schools in Collin County by Niche.com.
Scott Morgan Johnson Middle School
Innovation is the cornerstone of the Scott Morgan Johnson educational philosophy. One of its most innovative student opportunities is a student-run café that offers internships
and business experience. It is one of 26 nationally recognized Breakthrough Schools and received a 2017 AVID School of Distinction, a designation earned by approximately 1 percent of AVID sites. This year, the school earned three distinctions from the Texas Education Agency based in science, social studies and comparative closing the gaps.
Listed by U.S. News & World Report on the magazine's list of The Best High Schools, McKinney North is one of the top-performing high schools in Texas, boasting a 100 percent graduation rate. The school offers numerous AP classes that are taken by 67 percent of the student body with 71 percent of those taking the tests passing. The TEA awarded the school distinctions in math, comparative academic growth and postsecondary readiness. McKinney North also offers a wide range of athletic programs, clubs and artistic programs.
Private Schools
Imagine International Academy of North Texas
Named the fourth-best high school in the United States in U.S. News & World Report's 2019 Best High Schools ranking, Imagine International Academy of North Texas is a public charter school for students in kindergarten through 12thgrade. It offers the International Baccalaureate continuum of education, cultivating future leaders who will make positive contributions in their local and global communities.
Offering a strong faith-based educational program, the academy serves elementary- through high school-aged students. MCA has received the Star Local Media Best Private School Reader's Choice Award for the past eight years and has been named Best Private School by Living Magazine since 2013.
Serving Kindergarten through 12th grade, Cornerstone is a certified University Model School® (UMS). University Model Schooling® is a unique approach that integrates the best of homeschool, traditional, full-time private and public school, into an affordable, exciting, biblical (non-denominational) educational model.
SUBSCRIBE TO THE BLOG
Most popular posts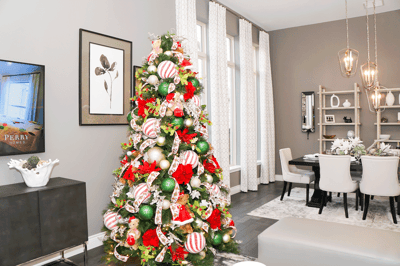 More Posts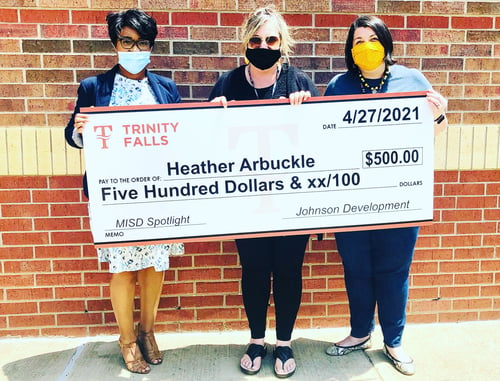 Press Elementary third-grade teacher Heather Arbuckle received $500 as the winner of our quarterly promotion, which honors deserving teacher...
READ MORE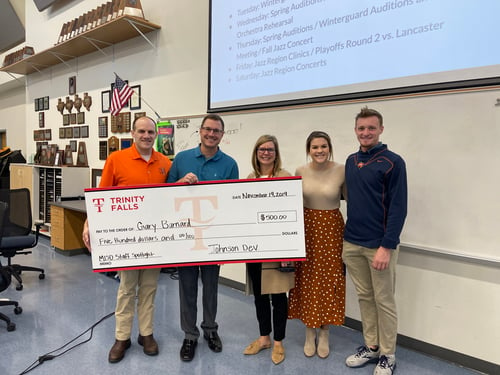 The band director for McKinney North High School received a surprise recently when he was awarded a $500 donation from Trinity Falls.
READ MORE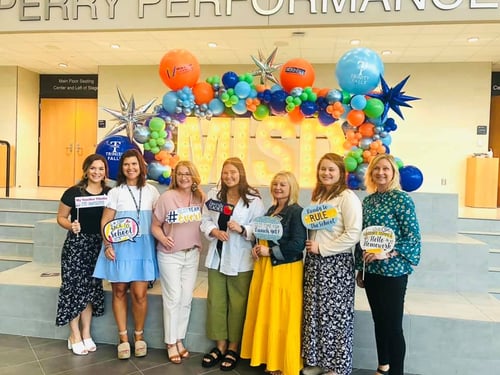 Close to 300 new teachers will be setting up classrooms at McKinney ISD schools this fall, and Trinity Falls was on hand to welcome them all...
READ MORE
TOPICS