1 MIN READ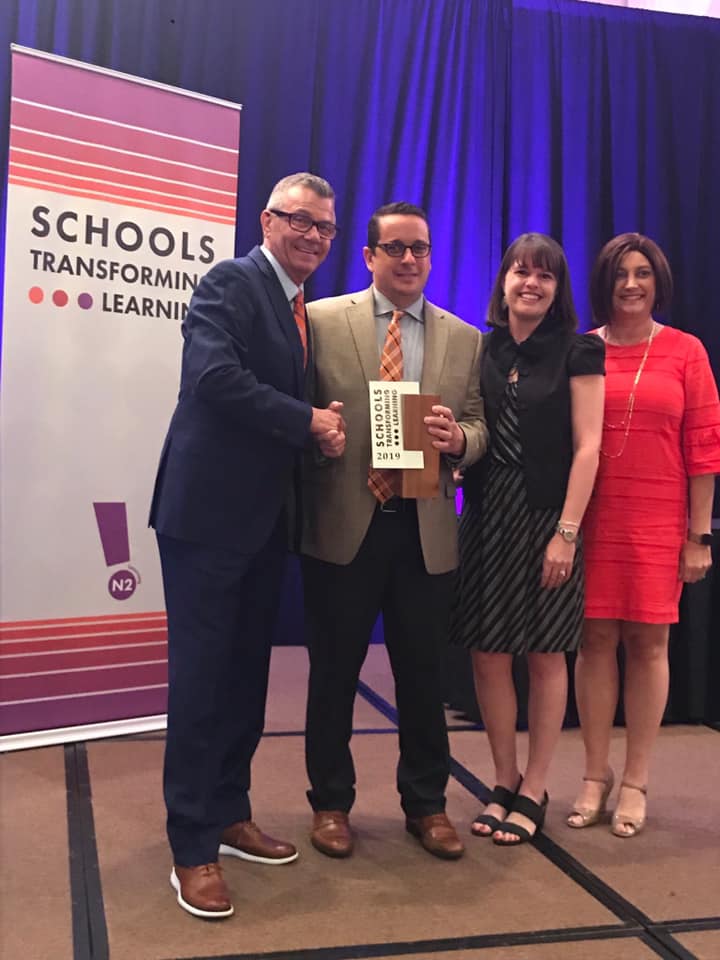 Press Elementary Wins Award for Innovative Learning
Naomi Press Elementary continues to garner honors, having recently been presented with the Schools Transforming Learning award by the Principals' Institute (PI).
The Schools Transforming Learning award is designed to honor and showcase the work of campuses making exceptional strides in providing innovative learning opportunities for all students. The PI launched the award program in 2017. Since then, only 50 campuses across the state have earned the designation.
Campuses must show progress in one or more areas including new digital learning environments, learning standards, assessments for learning, accountability for learning, organizational transformation and a more balanced and reinvigorated state/local partnership.
Two programs are employed at Press to help students become thoughtful digital citizens and prepare for middle school — Power Up with Google Programs and App University.
The Power Up program uses a Google suite of services that allows students to work on projects and save their work to a Google drive, which can be accessed from any computer. Teachers can log in to each student's Google drive, allowing them to review progress.
App University introduces younger students to age-appropriate apps that encourage creativity and problem-solving.
The goal of the Principals' Institute is to ensure high academic achievement for all children by developing transformational school leaders and advancing the policies and practices that allow great leaders to succeed.
Congratulations to the teachers and staff of Press Elementary on this award. Your dedication to the school and our Trinity Falls students is much appreciated. We see many more honors in your future.
SUBSCRIBE TO THE BLOG
Most popular posts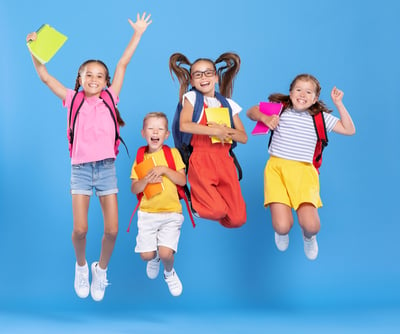 More Posts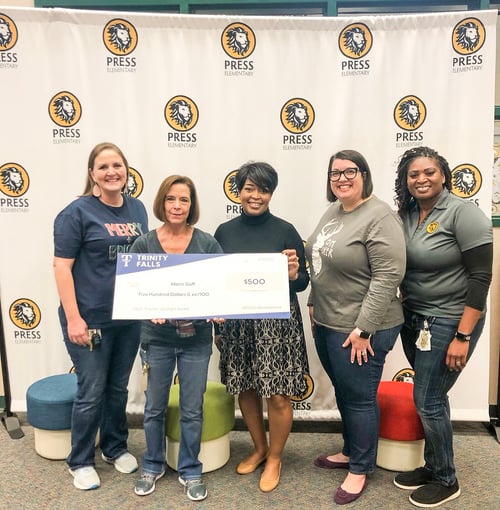 Marni Goff, an assistant in the Learning Commons at Naomi Press Elementary, was the recipient of the Trinity Falls MISD Staff Spotlight awar...
READ MORE
TOPICS
Where can first-time homebuyers get the home and the lifestyle they've always dreamed of? Trinity Falls and McKinney.
READ MORE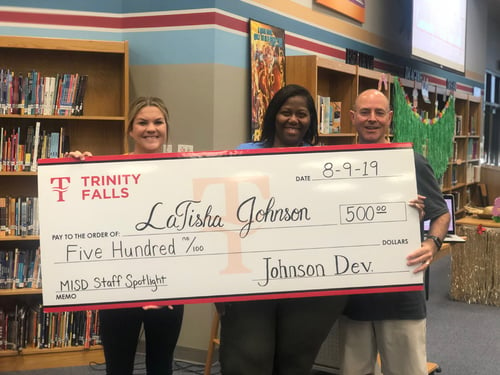 Students in the AVID college and career readiness program at Scott Morgan Johnson Middle School in McKinney will be getting a boost this yea...
READ MORE