1 MIN READ
Nothing Says 'Holiday' Like Our Tour of Trees!
Sure, store shelves are already filled with holiday décor and you've maybe started shopping for presents, but the holiday season isn't officially started until you've visited the Trinity Falls Tour of Trees happening this year Nov. 18 through Dec. 17.
Now in its fourth year, the tour includes 10 over-the-top holiday trees staged in participating community model homes and — a first for the tour — The Lodge amenity center. Professional holiday specialist and custom tree designer extraordinaire Antoinette Boston with A.B.'s Holiday Décor is back, bringing her "think-out-of-the-box" design mindset to the event. Look closely at the trees to find everyday objects you wouldn't normally find on a holiday tree but expertly coordinated by Boston.
Like past years, the trees will each follow a specific theme. "A Touch of Tiffany Elegance," "First Responders Appreciation," "Comic Crusader: A Fan's Tale," "Passion for Poinsettias" and "Candy Cane Lane" are just some of the themes. There will also be a "Your Home in Nature" tree that is a tribute to Trinity Falls. And the list wouldn't be complete without a "Hello Barbie Fan" tree.
New to this year's tour is the chance for two visitors to win a $500 Amazon gift card! Take a photo in front of the tree in any of our participating model homes and upload it to our website. Each photo will be your raffle entry for the chance to win the gift card.
Another photo opportunity will be in front of the 30-foot tree in front of The Lodge recreation complex.
Admission to the Tour of Trees is free. Hours are 10 a.m. to 5 p.m. Monday through Saturday and noon to 5 p.m. Sunday. The tour is closed Thanksgiving Day and Black Friday.
We hope you'll soon jingle all the way to Trinity Falls for this fantastic tour!
SUBSCRIBE TO THE BLOG
Most popular posts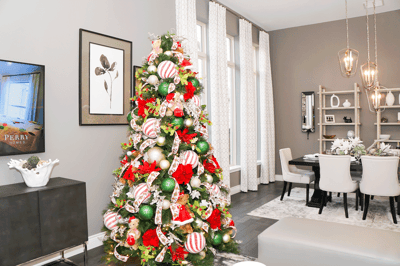 More Posts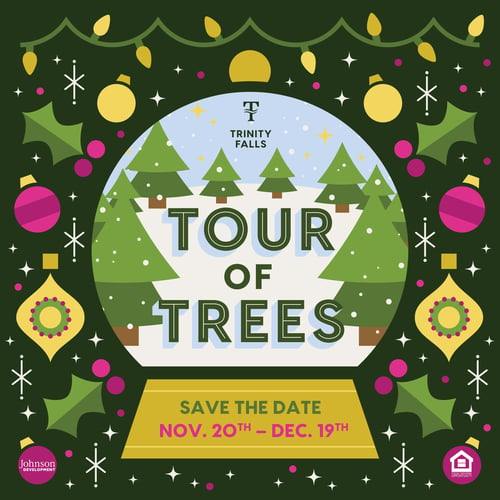 Trinity Falls Tour of Trees, happening Nov. 20-Dec. 19, will shimmer with stunning creativity you won't want to miss.
READ MORE
TOPICS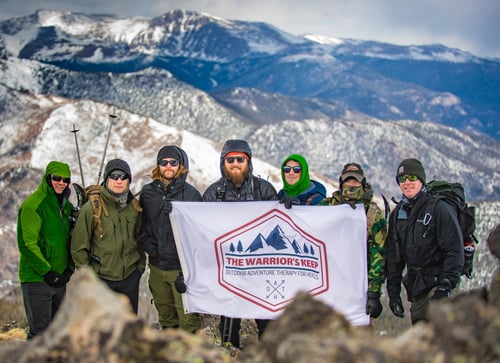 Veterans are trained to go to war but there is no training and often no help when their service ends and they are home. Often, they have tro...
READ MORE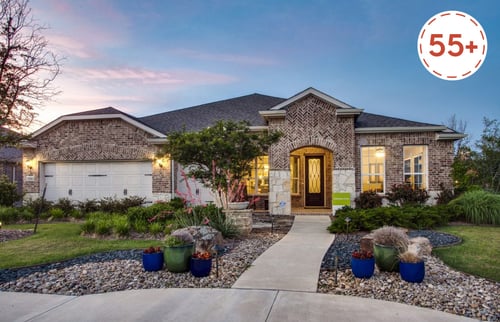 What are you looking for in an active adult community? Vibrancy? Resort-style amenities? The camaraderie of your peers? Del Webb knows exact...
READ MORE