2 MIN READ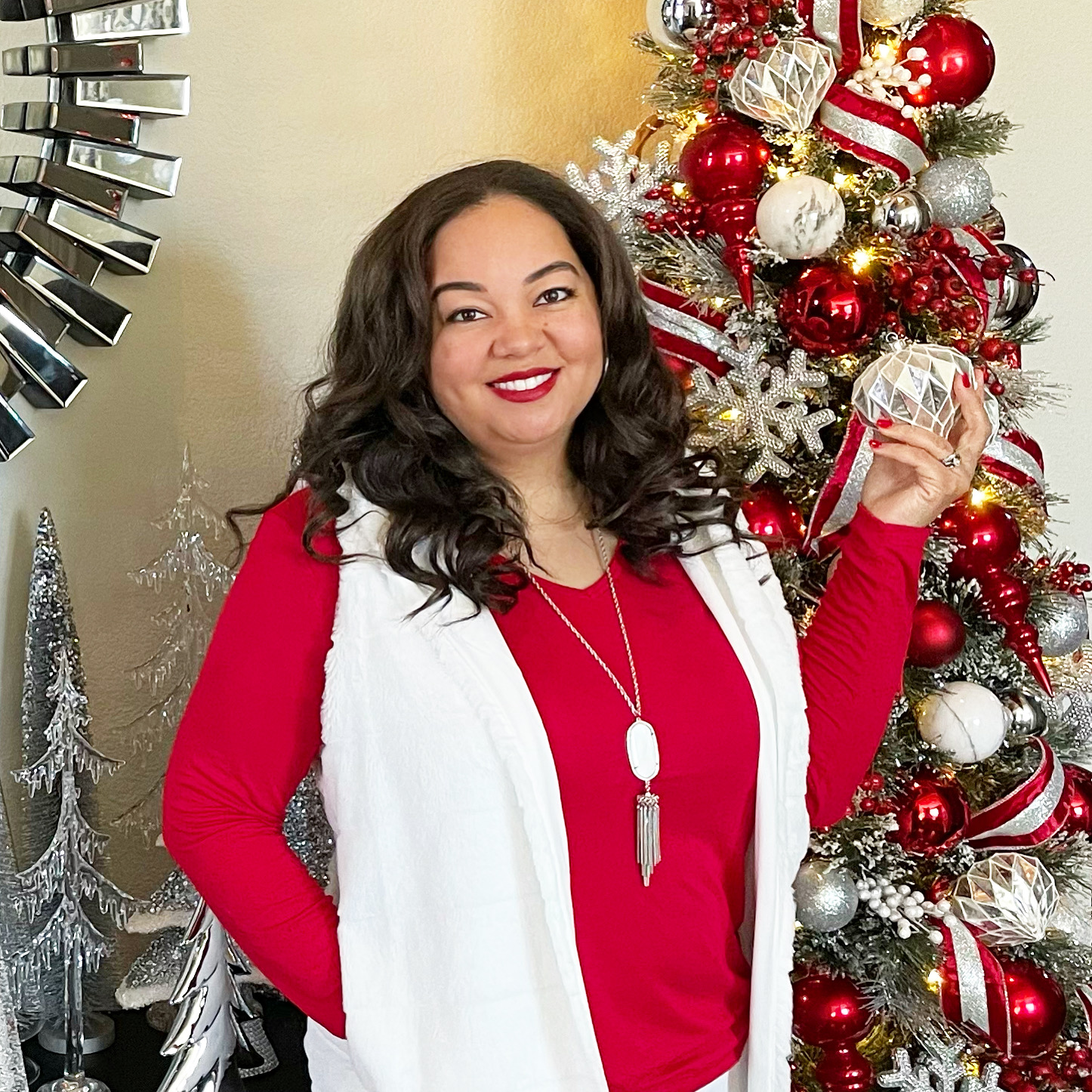 Meet Antoinette Boston — Our Tour of Trees Creative Architect
What started as helping a friend decorate her Christmas tree has turned into a second career for Antoinette Boston, who is lending her extraordinary talent to the Trinity Falls Tour of Trees happening Nov. 20 through Dec. 19.
Antoinette had recently moved from Mississippi when a friend asked her to help decorate her Christmas tree. Antoinette — who was a certified teacher in Mississippi but didn't yet have her Texas certification — had time on her hands and agreed.
"She basically sat on the couch while I decorated the tree," Antoinette laughed.
Her friend liked the tree so much the pair went to the store to buy decorations for a second tree.
"I didn't know I had it in me," she said.
Antoinette did her own tree and put some photos on her Facebook page and a few other sites, ending up with about a dozen clients that first year. Her company, A.B.'s Holiday Décor, really took off the second year.
"I was listening to the radio and the DJ said if she was going to do business with someone, she didn't want to scroll through a bunch of personal photos — she just wanted to see business-related photos," she said. "That's when I created a business page on social media and it just took off."
People started tagging her company on various posts, including one by celebrity stylist J. Bolin, who ended up hiring Antoinette to decorate his tree. That led to even more business for Antoinette — including a few other well-known names such as gospel artist and Grammy award winner Kirk Franklin, former Dallas Maverick and NBA champion Jason Terry and NFL champion Aqib Talib.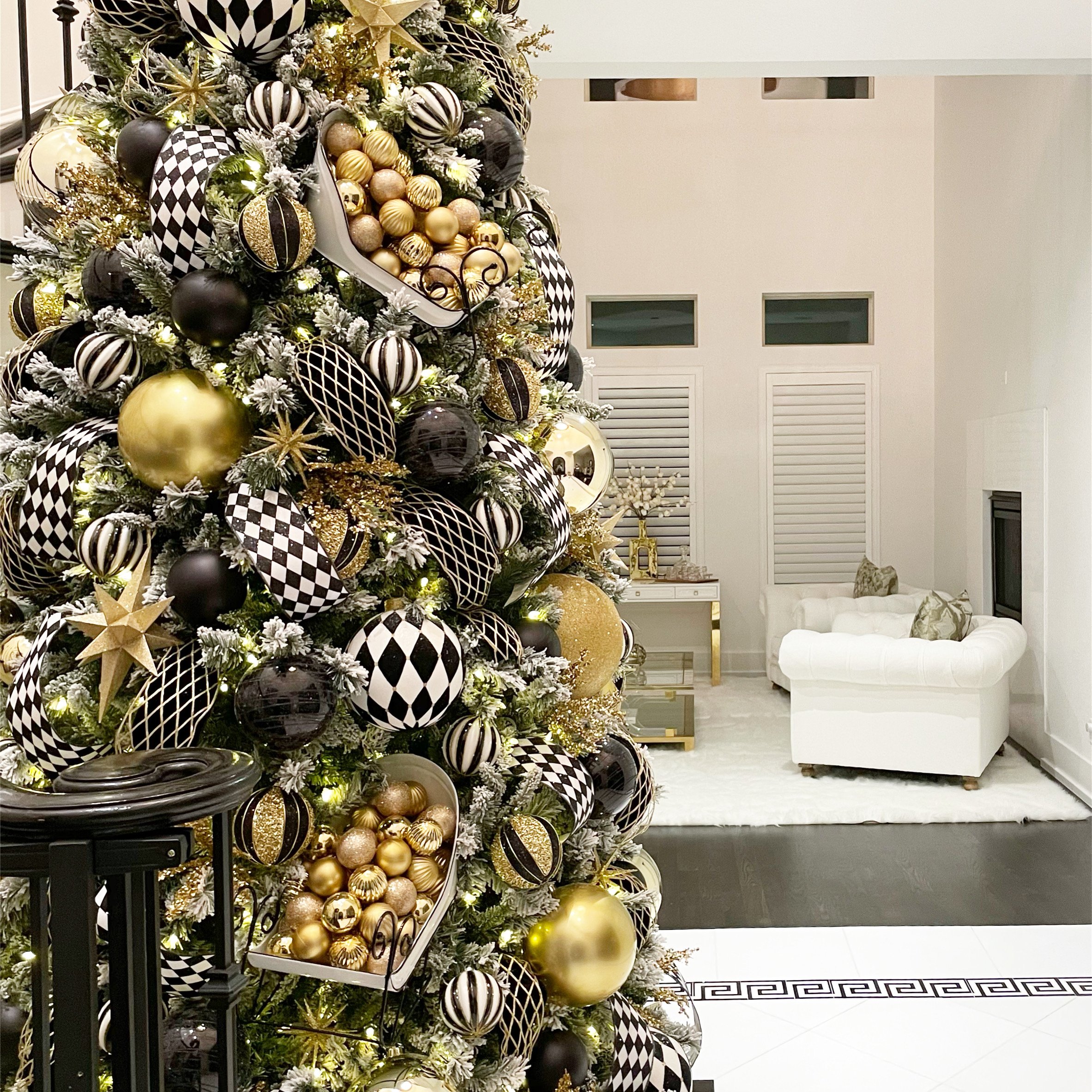 A tree she did for Talib is one of her favorites.
"His foyer has black and white tile that opens to a white and gold living room, so I created a Harlequin tree with black and white ribbon and ornaments complemented with gold ornaments," Antoinette said. "I even took sleds that were on a table and attached them to the tree and filled them with ornaments. The tree blended in perfectly with its surroundings."
Visitors to the Tour of Trees will likely see similar unexpected decorations adorning the 10 trees throughout our model homes.
"I've used a tabletop snowman, a framed photo and other non-traditional items," she said.
Antoinette's busy season is September through the end of January as she also does trees for Halloween and the fall, as well as front porch décor. Throughout the rest of the year, she holds classes to help others elevate their holiday décor. Here are her top three tips:
Use ribbon
You want good, wired ribbon so you can maneuver it easily. Antoinette recommends 4-inch ribbon for trees that are 7 feet or taller.
Large ornaments
You want balls that range from 2.5 to 6 inches. She says not to buy value packs as they typically only have small ornaments.
Have an elaborate topper
Antoinette likes to use decorative picks for her tree toppers. She says to use 40 individual stems in four to five different but complementary styles arranged symmetrically.
Make sure to stop by Trinity Falls to see Antoinette's creativity in action and maybe pick up a few ideas for your own holiday tree. She is decorating 10 trees in collaboration with Premier Christmas, each with a different theme. Model homes will be open daily staring at 10 a.m. Monday through Saturday and at noon on Sundays.
SUBSCRIBE TO THE BLOG
Most popular posts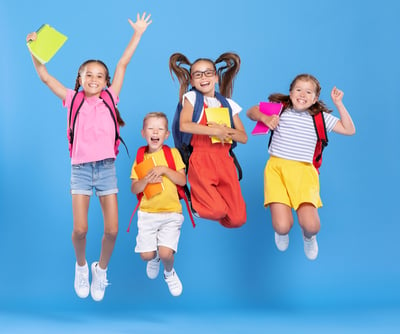 More Posts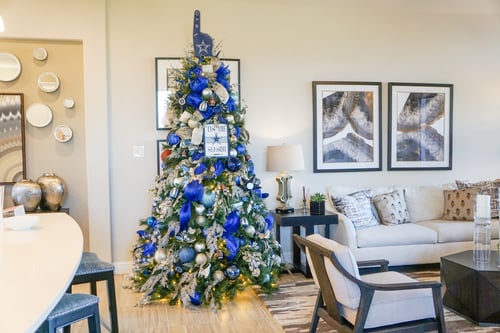 Ten gorgeous model homes will be home to 10 lavishly decorated Christmas trees when the Trinity Falls Tour of Trees returns Nov. 19-Dec. 18.
READ MORE
TOPICS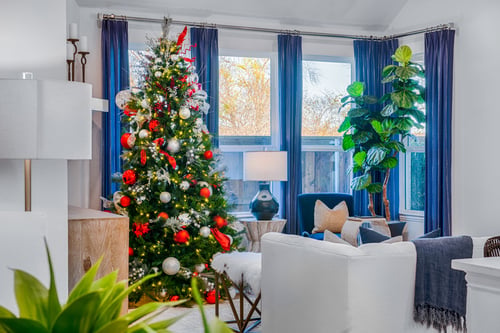 Model homes in Trinity Falls will shimmer with holiday finery during the Tour of Trees event happening throughout December.
READ MORE
TOPICS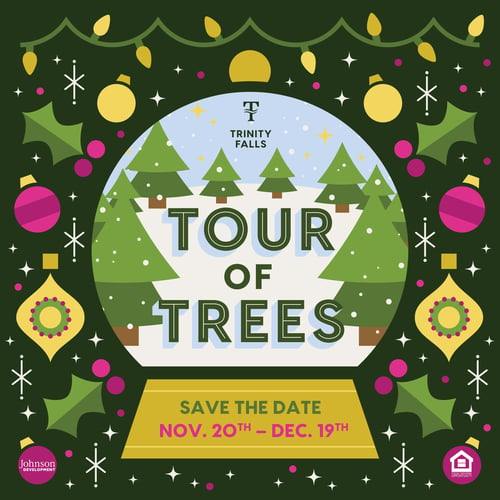 Trinity Falls Tour of Trees, happening Nov. 20-Dec. 19, will shimmer with stunning creativity you won't want to miss.
READ MORE
TOPICS