3 MIN READ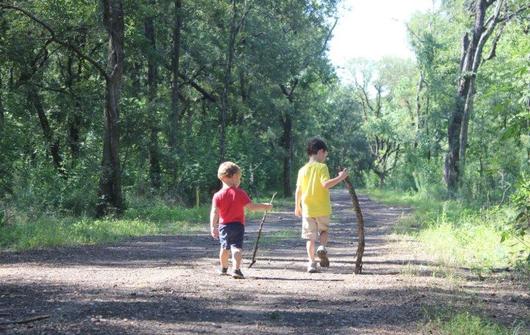 Families Love McKinney in the Spring
From outdoor activities to impossible adventures, McKinney has it all and some of the fun even takes place at Trinity Falls — all good news for families looking for spring break activities.
Take a look and plan your family fling:
Outdoor Adventures
B. Owen Park
County Road 228
McKinney, TX 75071
Our beautiful B. B. Owen Park is open to the public, so why not pack a picnic lunch and head over to explore our tree-lined hike-and-bike paths? Bring a disc and challenge each other on the disc golf course.
Heard Science Museum and Wildlife Sanctuary
1 Nature Place
McKinney, TX 75069
It's Spring Breaktacular at this 289-acre wildlife sanctuary. Prowl with owls, traverse the zip line and take a three-hour canoe trip the wetlands.
Finch Park
301 West Standifer Street
McKinney, TX 75069
Located about 1.2 miles from Historic Downtown McKinney, this park offers a splash pad, two lighted tennis courts, two basketball courts and a sand volleyball court.
The Wilson Creek Hike and Bike Trails
2996 Virginia Pkwy.
McKinney, TX 75069
Traverse this 5-mile system of connected paved trails that runs through along the waterway and connects several parks, including Bonnie Wenk Park where you will find paved loops and a dog park.
Downtown McKinney Frogs
111 N Tennessee Street
McKinney, TX 75069
Looking for a "ribbiting" scavenger hunt to amuse the kids? Look no further than Downtown McKinney where you'll find them hopping in front of stores and restaurants.
Spring Fling
McKinney St. Patrick's Day Festival & Shamrock Run 5k
TUPPS Brewery
721 Anderson Street
McKinney, TX 75069
9 a.m.-3 p.m. Saturday, March 16
Free
The race starts at 9 a.m., but the party starts at 10! Bring the family out for food, Irish music, dancing, costume contests, kid's activities and vendors.
Exciting Adventures
Geocaching in McKinney
Historic Downtown McKinney
111 N. Tennessee Street
McKinney, TX 75069
Geocaching is a free real-world outdoor treasure hunt. Players try to locate hidden containers — called geocaches — using a smartphone or GPS. McKinney's Stormwater Environmental Management department's Finding Geo program offers six geocaches in Historic Downtown.
North Texas Escape Rooms
1717 W University Drive
McKinney, TX 75069
$23-$30 per person
Immerse the family in this one-of-a-kind interactive experience. Solve the puzzles and escape from the Principal's Office, Aunt Carol's Closet or any other of the seven games available.
Carpe Diem Comic Book Shop
101 N. McDonald, Suite 110
McKinney, TX 75069
Spring is a great time to catch up on your comic books and Carpe Diem has them all — not to mention role-playing games and materials, board games and special events.
Obstacle Warriors Kids
448 N. Custer Road
McKinney, TX 75071
Pricing depends on age, length of play
Your little Ninjas-in-training are going to love this place. Kids can challenge themselves on some pretty awesome obstacles or play dodgeball using soft foam balls.
The Farm – Playstreet Museum
3851 S Stonebridge Drive
McKinney, TX 75070
$11.50 for ages 1-8, free for accompanying younger or older siblings
An interactive farm-themed museum for young children to explore. Special spring break events including yoga, a petting zoo and more will be available for an additional fee.
SUBSCRIBE TO THE BLOG
Most popular posts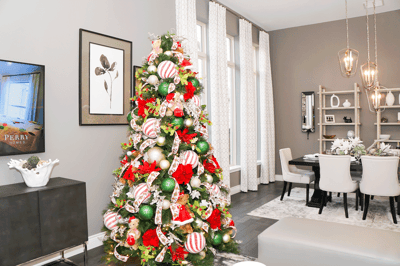 More Posts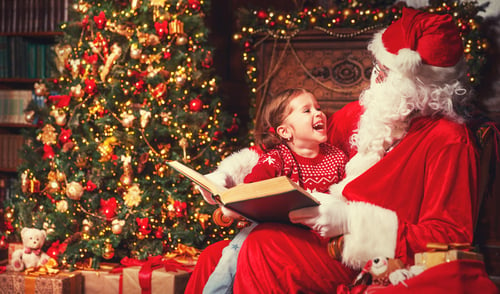 Break out the eggnog, the holidays have arrived. Keep your family busy with an assortment of holiday activities, starting with the Trinity F...
READ MORE
TOPICS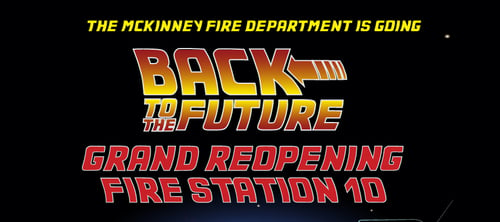 McKinney Fire Department's Firehouse No. 10 is going "Back to the Future" for a grand opening celebration from 9 a.m. to noon, Saturday, Sep...
READ MORE
TOPICS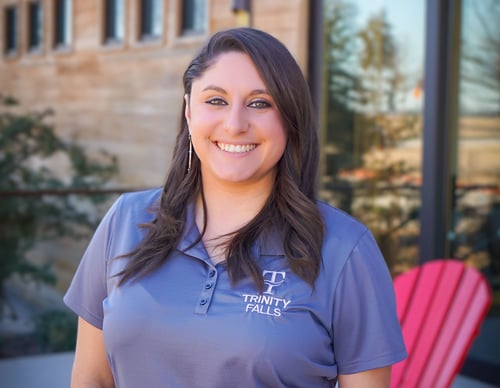 Planning events and activities for Trinity Falls' residents is a big job. So big it takes two experienced people to do it. That's why we are...
READ MORE
TOPICS