4 MIN READ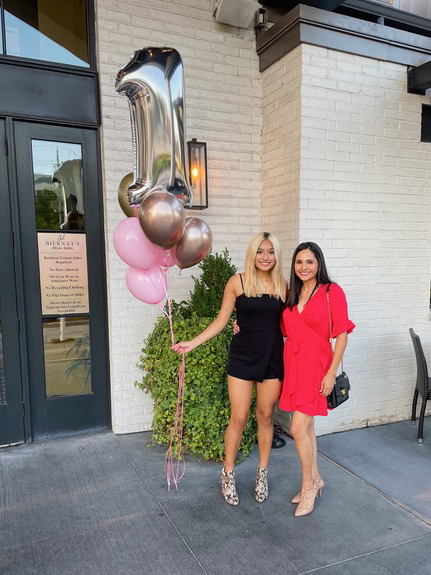 Business Buzz Resident Edition – Q&A With Sophia's Party Creations
Who do you call when you want your party to pop? Trinity Falls residents Myriam and Sophia Olvera, the mother-daughter team behind Sophia's Party Creations. The two create stunning balloon bouquets, garlands, arches, walls and more. Each arrangement is hand-crafted and customized to fit your event and vision. Words don't do them justice, but if you scroll through their Facebook page, you are sure to be impressed.
We recently played 20 questions with the Olveras to find out more about their business. Here are our questions and their answers:
How did the two of you get started?
Our passion for balloons and party decorations started with Myriam's baby shower.
My mom decided to make a balloon arch for her baby shower along with other decorations. All of her friends loved everything she did and encouraged her to start a business. They said she had "an eye for creativity." So, my mom and I began creating these fun and elegant balloon arrangements.
What do you mean when you say, "Without balloons there is no party?"
We believe that balloons make any event even more special and festive. People always get so happy when they see balloons. Balloons are that extra final touch to making your party POP!
Where did you hone your balloon arranging skills?
We started taking online classes during the pandemic. Later on, we took in-person classes. We learned so many techniques, tips and tricks.
Why did you name the business after Sophia?
We wanted Sophia's Party Creations to be a family business. Along with that, we wanted Sophia to be ahead and learn about entrepreneur life.
What is it like working as a mother/daughter team?
It's definitely a challenge because we both have our agreements and disagreements, but when it comes to working together, we both make gorgeous arrangements. We have our strengths and weaknesses when it comes to the balloon world. Once you put us together, we can perfect any bouquet, garland or set-up.
Is there any competitiveness to see who can come up with the most creative arrangement?
We love working as a team because we put both of our creative minds together to make fun arrangements.
What do you think makes your arrangements unique?
We believe that what makes our arrangements unique is we always go the extra mile to make our work spectacular. We always work until we are satisfied with the end result. We know how to match colors and make everything look neat.
Why do you use Italian balloons?
The Italian balloon brand Gemar is the best quality. We have arrangements that last up to four weeks and are perfectly stable because the balloons are such good material. The balloons are also biodegradable! They have a wide variety of colors and finishes.
What services do you offer?
Not only do we offer balloon arrangements including garlands, bouquets, columns and more but we also have backdrop and marquee rentals.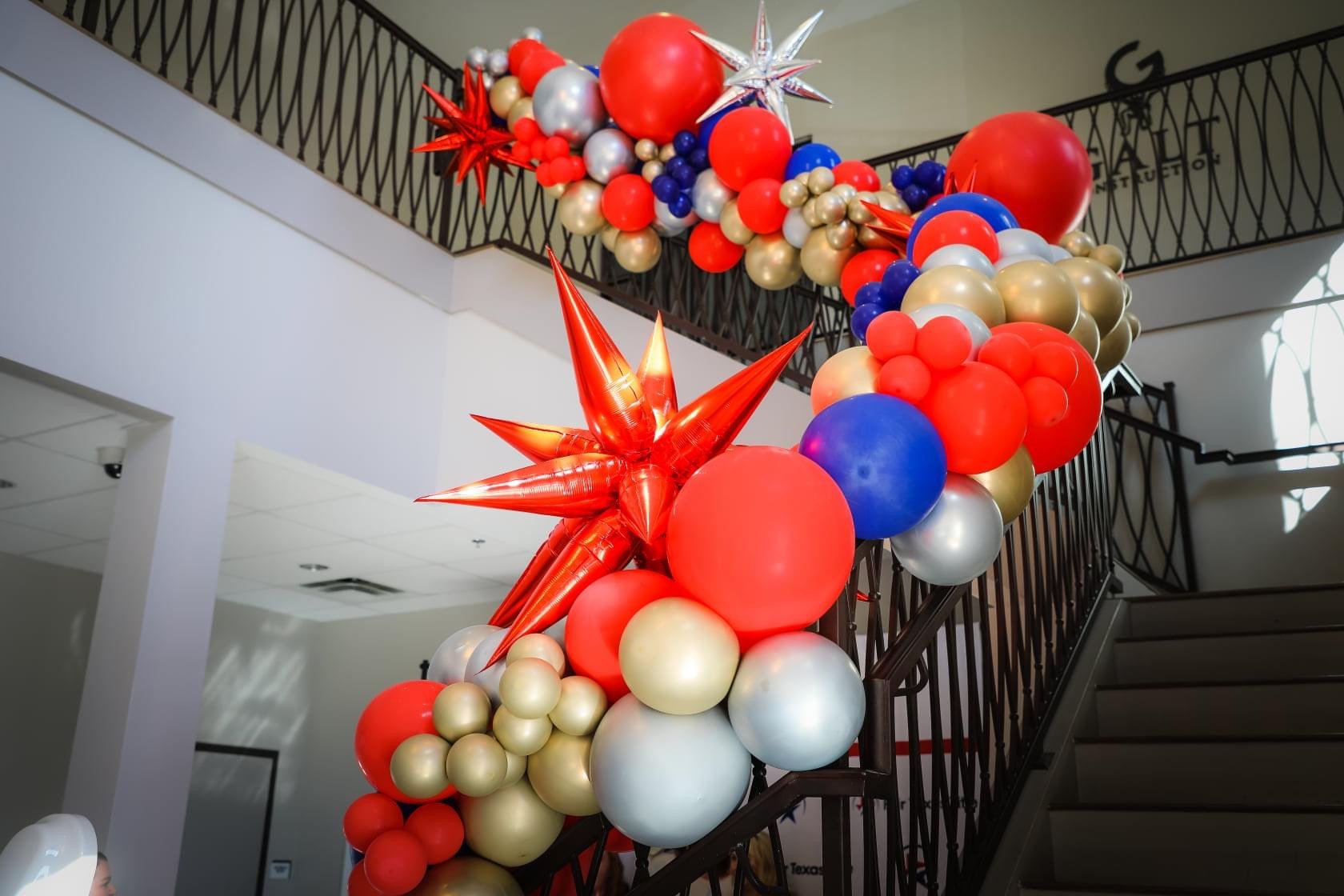 What is your most requested item?
Our most requested item is our self-standing Queen bouquet. It comes with a foil crown to make any lady feel special. It also includes the age they're turning, and we can customize it with their name.
What is the process for turning a client's ideas into reality?
We always give our clients the option to get together and go over colors and ideas. We show them photos and our color catalog so they can get even more ideas.
What is the most unusual arrangement you have ever done?
We haven't had an unusual arrangement so far!
What are your favorite items to create?
We like to create bouquets because we get so creative. People request so many different themes from Fancy Nancy to Star Wars!
Do you have a favorite balloon color?
My mom and I both love shiny pink. It has a shiny/metallic finish and it's super elegant.
What is the price range for your services?
Our balloon arrangements start at $69 for our Jumbo balloon that comes with a personalized phrase and fluffy tassel. People love ordering Jumbos for gifts and photoshoots. Our prices rise up to the thousands to create huge parties and events filled with balloons!
Do you deliver and where do you deliver?
Yes! We deliver throughout the DFW area. We are located in McKinney, but we go up to 60 miles. We have delivered all the way to Rockwall, Caddo Mills, Irving and more.
How do you see your business growing and where do you hope to be in five years?
We want to grow and open a store here in McKinney selling Gemar brand balloons while continuing to create our balloon arrangements. We also want to hire other women and give them the opportunity to learn to do what we do now. We have already started teaching and giving personalized classes to people who are interested in learning.
What are some of the arrangements you've done for Trinity Falls?
We have decorated many Trinity Falls summer social events and the Casino Night.
What has been your favorite Trinity Falls event to contribute to?
My favorite was Casino Night because we got creative with the different decorative foil balloons we added to the garland. My mom's favorite was a "Hello Summer" garland that was beach-themed.
What do you love most about living in Trinity Falls?
We love nature where we get to take walks with the family and enjoy quality time together. My daughter enjoys hanging with her friends at the clubhouse. We also have so much support from our neighbors. We love doing grand openings for our neighbor's businesses, as well.
SUBSCRIBE TO THE BLOG
Most popular posts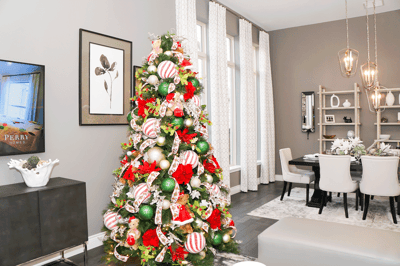 More Posts
We're giving away $100 to the Melissa Buc-ee's to one lucky person who completes their model home punch card during the May 4 kick-off party...
READ MORE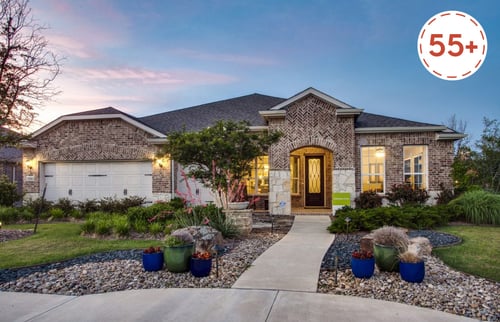 What are you looking for in an active adult community? Vibrancy? Resort-style amenities? The camaraderie of your peers? Del Webb knows exact...
READ MORE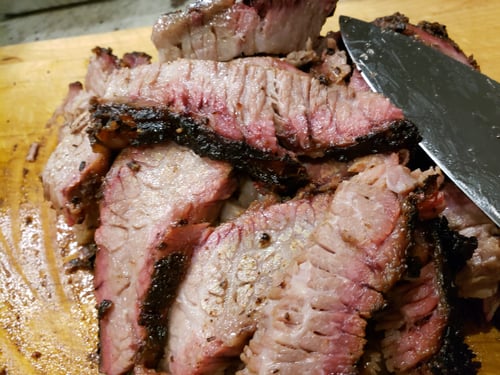 Restaurants, farmers market and food trucks. Wherever you go, you are sure to find a Texas favorite — barbecue. In the DFW area, when you ho...
READ MORE
TOPICS