3 MIN READ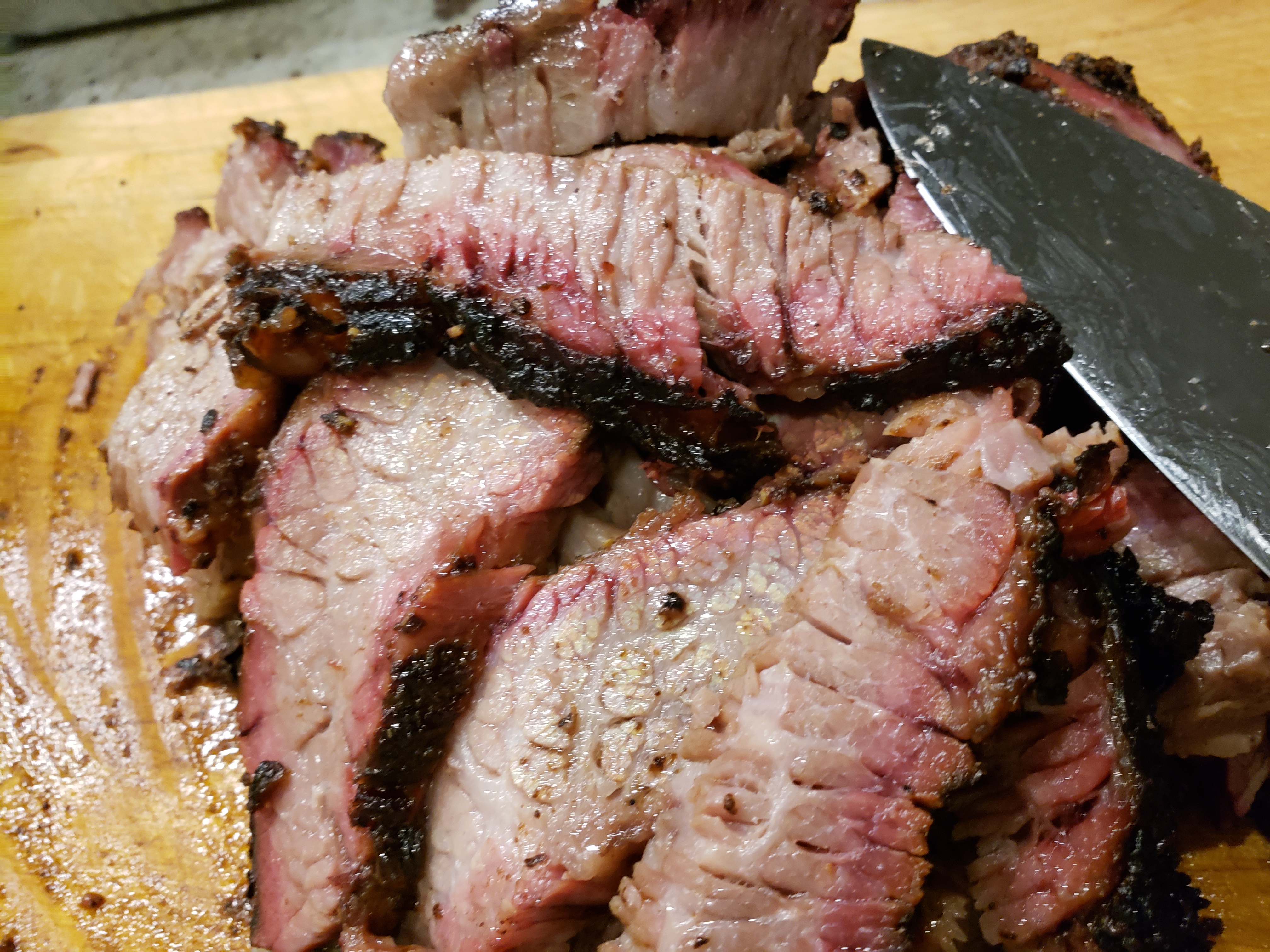 Business Buzz Resident Edition — JilliBean BBQ
Restaurants, farmers market and food trucks. Wherever you go, you are sure to find a Texas favorite — barbecue. In the DFW area, when you host an event and want succulent smoked meats to be on the menu, you call JilliBean BBQ. Started by Trinity Falls' residents Ken and Jill Navarrette in 2017, the catering company has graced many a local event. Recently, we asked Jill a few questions about JilliBean.
What made you decide to start your own business?
Ken has loved smoking meat and sharing food with friends and family for 20+ years. Friends started asking more and more often for Ken to smoke briskets for them for different events and gatherings. That slowly grew into providing several meat options as well as sides and sauces. After having several friends continue telling us that we needed to start selling our BBQ, we finally took their advice.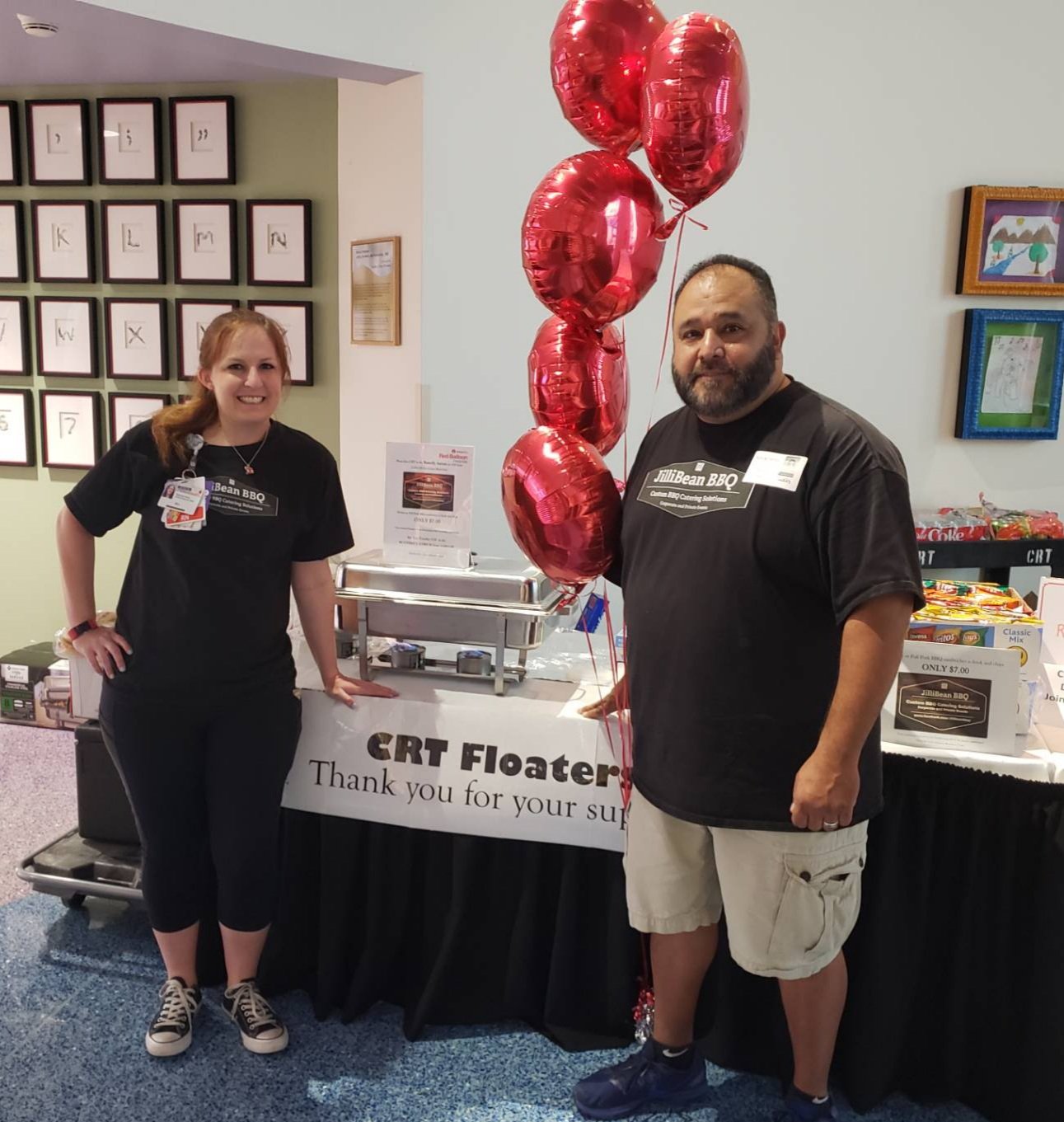 Tell us a little about your business.
We started out mainly setting up at breweries. When COVID came about, most of the breweries we set up at had to start operating with their own permanent food setups to stay open. When that happened, we started doing more catering events in addition to farmers markets and HOA events.
How many employees do you have?
We're the only employees. Ken is a full time IT geek, and I work as a full-time pediatric nurse. We sell barbeque for fun on the side. Occasionally, we pick up Ken's daughters, Amanda and Cristie, and friends Steve, Jason and Richard to help us out with bigger events.
What sort of events have you done?
We have catered business lunches, employee appreciation events, weddings, rehearsal dinners, festivals and charity events.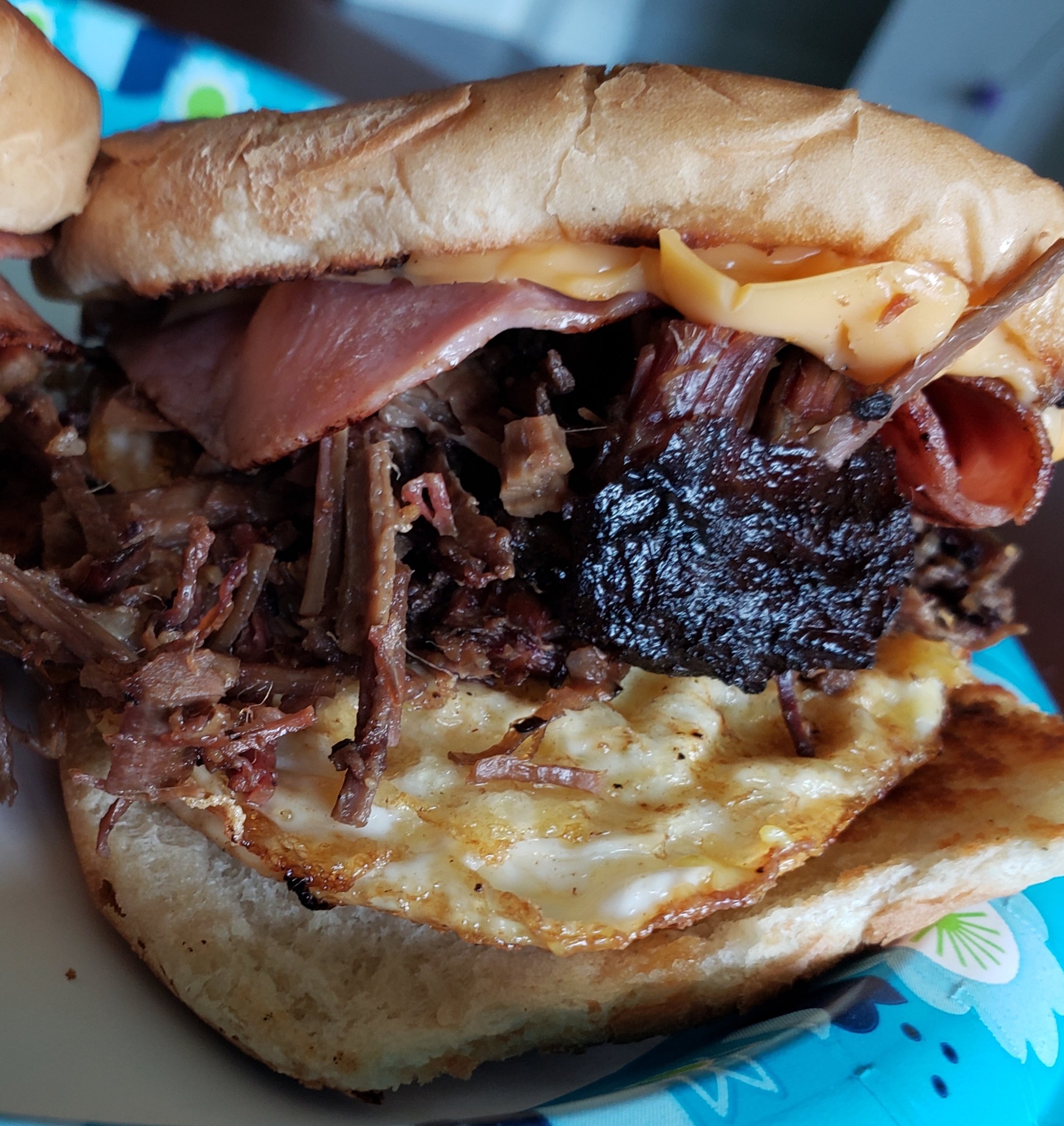 What has been your favorite event so far?
Our favorite event so far was TUPPS Festival of Darkness where all of the taps turn to stouts. We designed our menu around their Full Grown Man beer and sold items such as Full Grown Man Chili and Full Grown Mac and Meat.
We also loved a St. Patrick's Day event at 3 Nations Brewing where we learned to make our first homemade corned beef.
What can you do for your customers that they may have difficulty doing on their own or that can help really make their event special?
JilliBean BBQ has the creative ability to design menus that are tailored to specific events, themes and dietary limitations. Through our friend network, we are able to provide items we don't personally make and sell such as spiked desserts and delicious homemade cookies.
We can use the knowledge and experience we have gained to purchase and prepare food in quantities that provide enough food without having excess waste. We also promise to always deliver on time for events. We love to help remove the stress of shopping, prepping and cooking for gatherings large and small.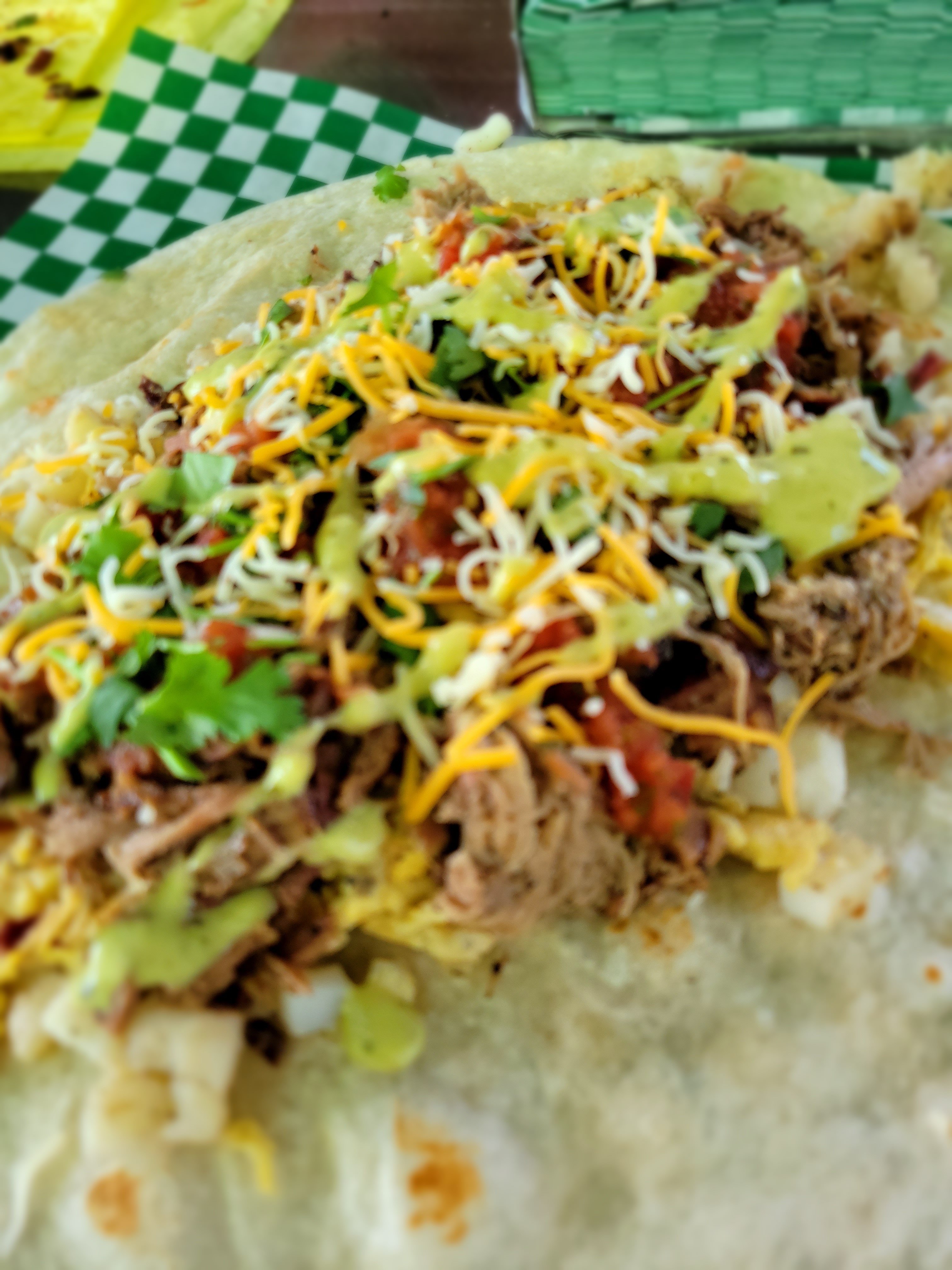 What menu items do your clients enjoy the most?
Ken is a master at smoking the perfect brisket, which is hard to find. It is to die for! We always have people asking if we're serving our BBQ Grilled Cheese or BBQ Quesadillas. Our made-from-scratch sides such as Mac-and-Beer Cheese, Elote and Green Chile Bacon Beans are always crowd-pleasers. Our award-winning Four Meat Chili is a huge hit in the colder months. We've also had several people ask to buy our homemade spicy BBQ sauce, cilantro lime sour cream sauce and award-winning summer salsa.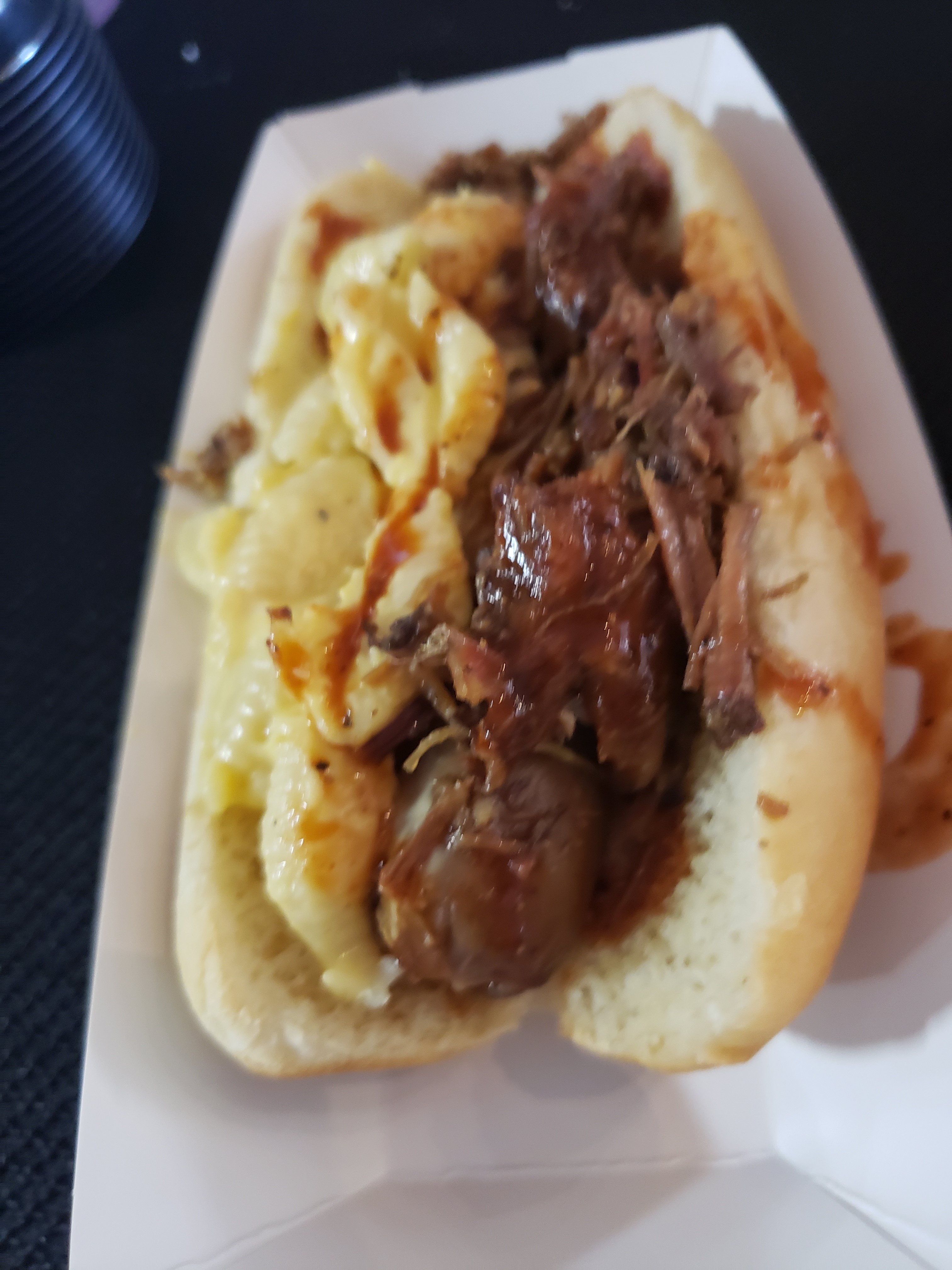 What are your favorite items?
Ken's favorite items we sell are the Mac-n-Meat, Brunch Bowl and Jilli Cheese Dog. My favorites are the Chili Mac, Brisket Grilled Cheese and Smoked Turkey.
How much does it cost to have you cater an event?
Pricing depends on the size of event and number of people. We customize our menu for every event. Generally, it is around $16 to $18 per person for catered events. We do not require or charge a minimum for setting up at events or festivals.
How long have you lived in Trinity Falls?
We moved to Trinity Falls in February 2019 and love it here! We have sold our BBQ at a few HOA events and are usually with the Around Town Artisans group when they come by.
What would you like potential customers to know about you and your business?
We simply do this for the fun of it and enjoyment of feeding good food to good people.
SUBSCRIBE TO THE BLOG
Most popular posts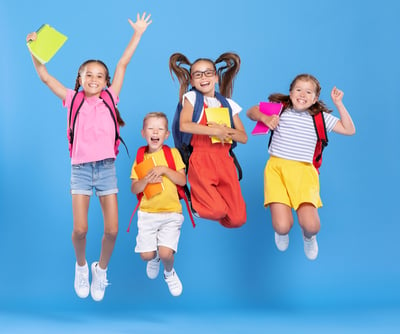 More Posts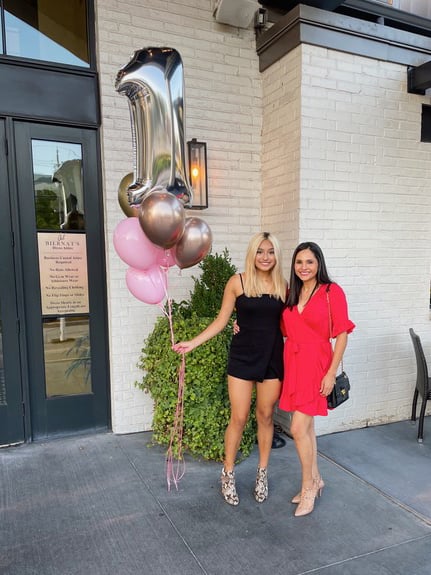 Who do you call when you want your party to pop? Trinity Falls residents Myriam and Sophia Olvera, the mother-daughter team behind Sophia's ...
READ MORE
TOPICS
When it comes to your new home in Trinity Falls, it's your move. That doesn't mean you can't save. Our generous builders are offering a weal...
READ MORE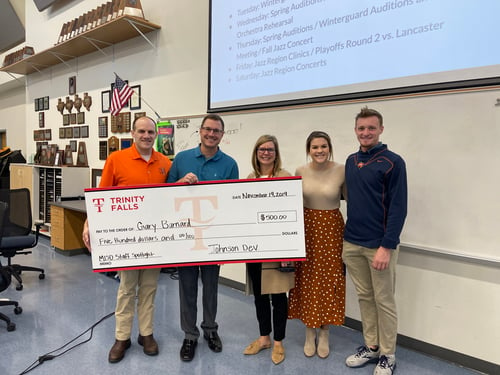 The band director for McKinney North High School received a surprise recently when he was awarded a $500 donation from Trinity Falls.
READ MORE