3 MIN READ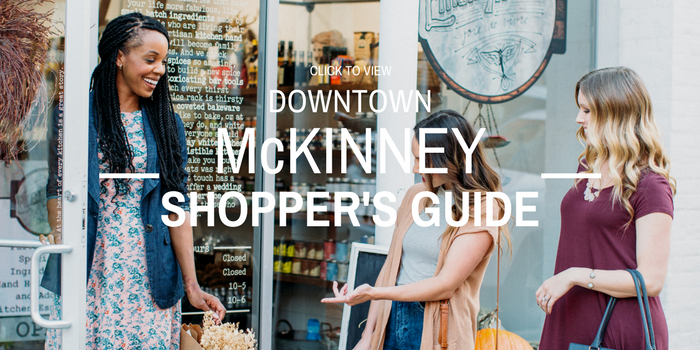 A Downtown McKinney Shopping Spree Could Be Yours
Historic Downtown McKinney is officially a Great Place in Texas for just about anything you want to do. Farm-to-table restaurants, antique stores — and restaurants that sell antiques — as well as one-of-kind shops and unique events are a combination you won't find anywhere else. Even better, such delights can be yours for free if you win our Downtown McKinney shopping spree.
It's all part of our We Grow Again Home Tour kick-off party. Register for your free event pass online then join the fun noon-5 p.m. Saturday, May 4. While you're there, grab an event punch card, hit all of our exciting activities and be entered into our drawing for a Downtown McKinney shopping spree.
What will you do if you win? We have a few ideas:
Family Fridays
Enjoy one of the many family-friendly restaurants that dot the downtown area. When school is out, start the morning with breakfast at The Donut Kitchen where the most expensive menu on the breakfast menu is $4.50. Or pick up a dozen specialty donuts for $18.75. Woodfire pizzas and live music make Cadillac Pizza a fun place to grab dinner. Most pizzas are $13 but you can pick up a great salad for $12 and sandwiches starting from $8. Skip the meal and head for fun at North Texas Escape Room for just $23-$30 per person.
Date Night
Leave the kids at home and treat yourself to drinks and dinner at Éclair Bistro one of McKinney's hot spots. Indulge in New Orleans-inspired bistro food at or skip dinner and head up to the Martini Lounge for jazz and a craft cocktail. Rick's Chophouse
is the place to celebrate with Wagyu beef skewers, oysters, duck, chocolate tarts and more. Dive into the delectable at Sugarbaconand don't skip the butterscotch banana pudding.
Splurge on Your Home
If you want to add a little special something to your new Trinity Falls home, McKinney is the place to find it. Antique Company Mall offers more than 15,000 square feet of vintage farmhouse, industrial, primitive, rustic, retro, Boho, country, wooden goods and much more. At Patina Green Home and Market, you can pick up candles from $8 or handmade pottery from $24. As a bonus, they serve great sandwiches. Unique and interesting European furniture and décor are a specialty at Chase Hall.
Splurge on You
Find something unique at one of the boutiques lining the square. Drop by Distinctively Hers for the hottest fashion trends at customer friendly prices such as dresses from $36 and blouses from $29. Make-up, hats and beautiful accessories can be found at Sharla's.
Ready to hit the Trinity Falls bike trails? Skip the clothing and head to Cadence Cyclery where you're sure to find the perfect bike accessories.
Gifts and More
Of course, you could choose to be altruistic and pick up something for a friend or family member. Funky friends deserve retro gifts and you can shop vintage at The Groovy Coop. Stop by Goodies Texas for sweet-tooth satisfaction. Or maybe give the gift of wine from McKinney Wine Merchant where a bottle of chardonnay starts at $13.
Those are just a few ideas. You can mix and match them or discover your own happy place. You can spend all day downtown and not even scratch the surface of all there is to see and do! So make sure to attend our May 4 party and register to win!
SUBSCRIBE TO THE BLOG
Most popular posts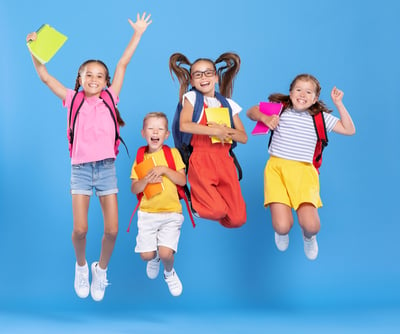 More Posts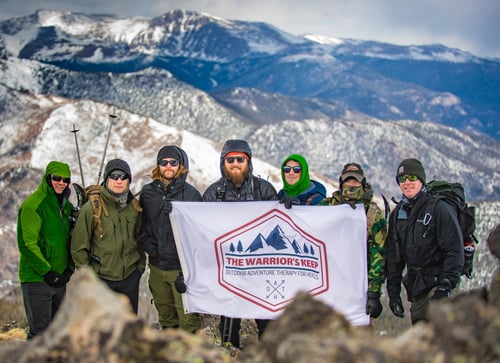 Veterans are trained to go to war but there is no training and often no help when their service ends and they are home. Often, they have tro...
READ MORE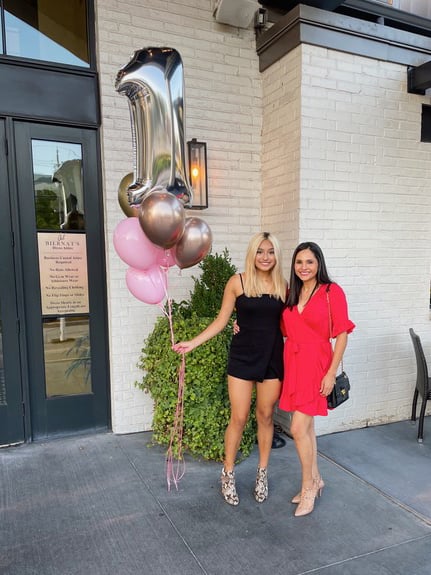 Who do you call when you want your party to pop? Trinity Falls residents Myriam and Sophia Olvera, the mother-daughter team behind Sophia's ...
READ MORE
TOPICS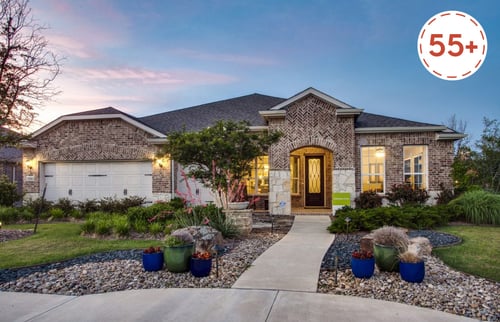 What are you looking for in an active adult community? Vibrancy? Resort-style amenities? The camaraderie of your peers? Del Webb knows exact...
READ MORE