4 MIN READ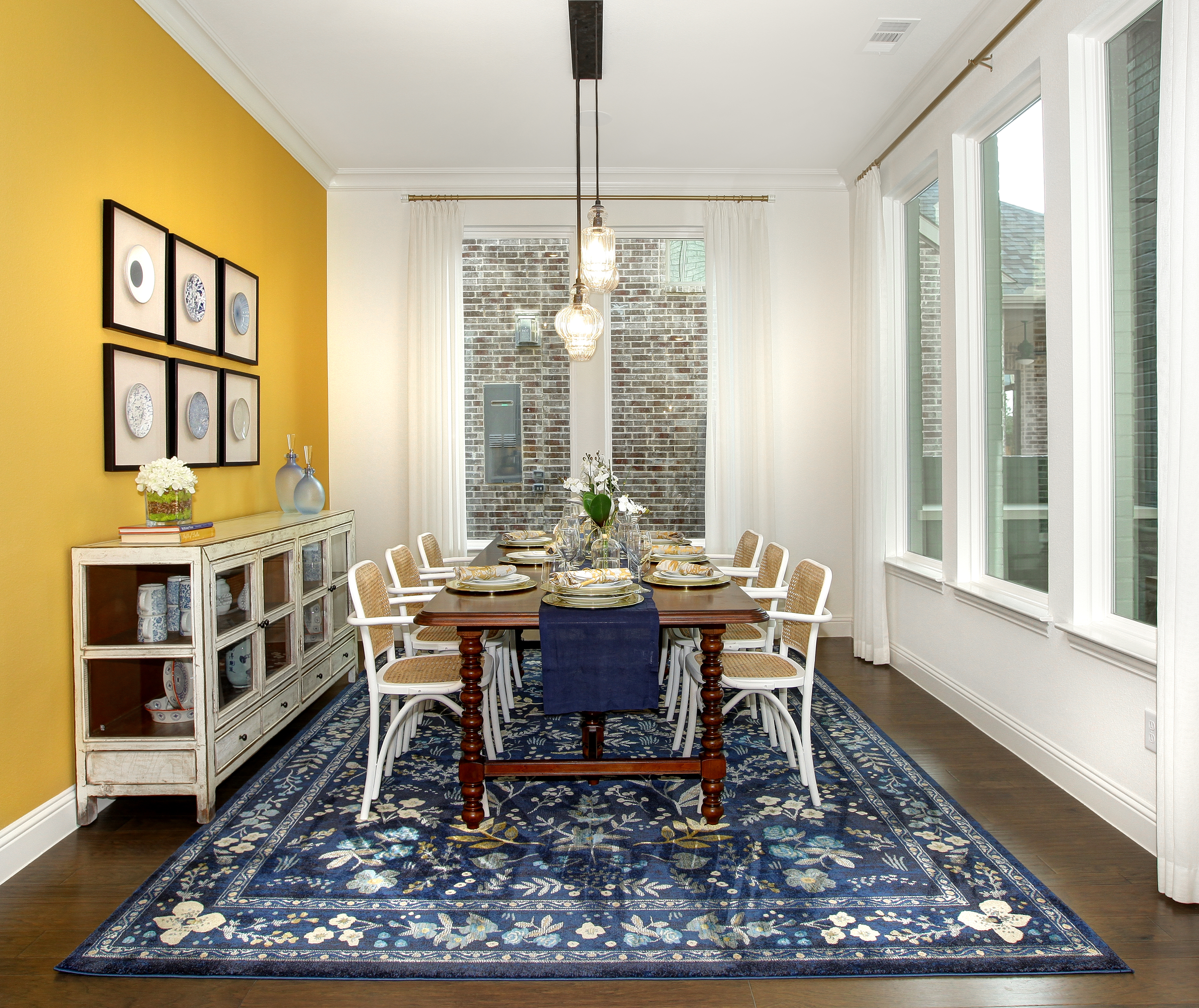 Get Décor Inspiration with these 2021 Color Trends!
Set the Stage for 2021 with a New Paint Color!
One of the most exciting elements of moving into a new home is the ability to start with a blank canvas.
Choosing paint colors for your home is more than just than a check off your to-do list. Painting protects your walls from wear & tear, improves the value of your home, and most importantly helps create a mood — an expectation for the day. And because of the immense challenges and changes from this past year, design experts predict that the colors of 2021 will be nurturing and soothing.
Below we showcase a few of our gorgeous model homes, which feature the top five color trends we expect to see take over 2021.
Warm Neutrals and Earthy Shades
These shades invoke an inviting and comfortable feeling – perfect for open living areas such as the kitchen or family room.
Highland Homes 70' model accentuates earthy tones, throughout their spacious media room, to create a welcoming atmosphere.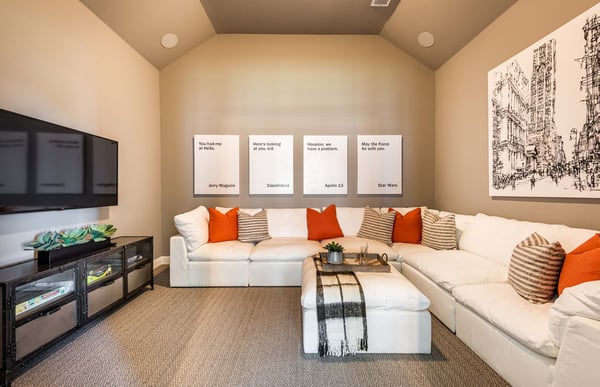 Perry Homes 60' model uses a warm grey shade in their sophisticated, yet cozy study.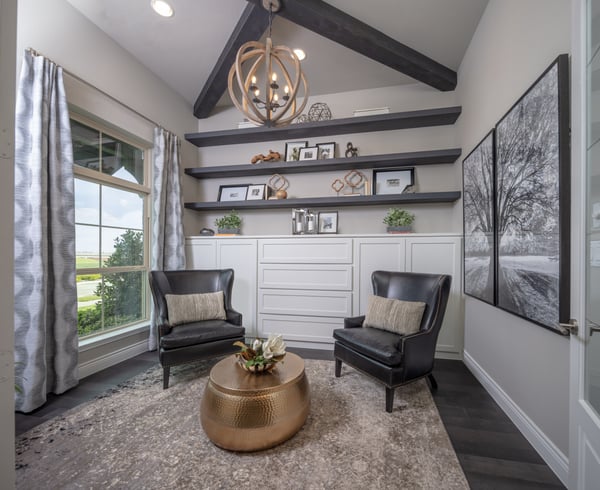 Serene Blues and Greens
These hues exhibit comfort and peace – ideal for creating a relaxing ambiance in the master bathroom or even the home office.
Drees Custom Homes 60' model perfectly nails this trend! Who couldn't imagine themselves soaking in a nice, warm bubble bath right now?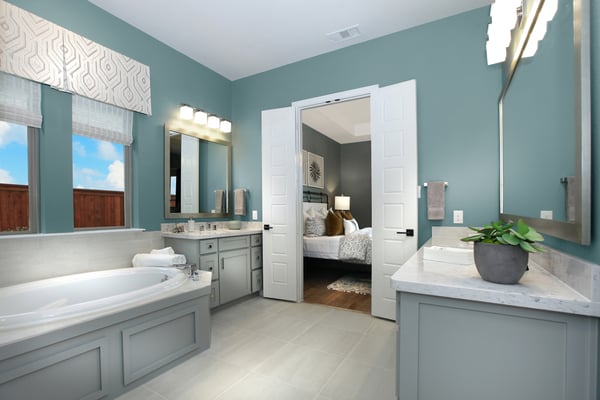 Highland Homes 70' model selects a soft shade of green for their charming guest bedroom.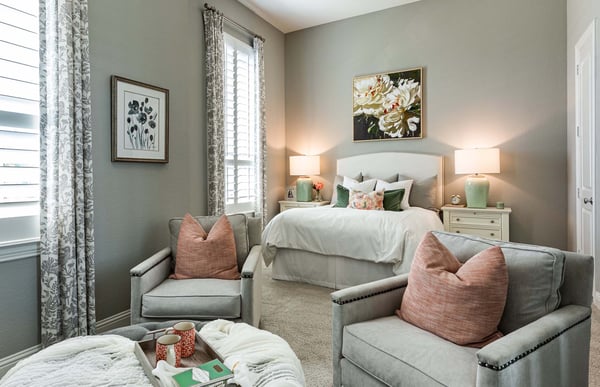 Bold Pops of Color
This paint trend is excellent for brightening the mood and helping you feel energized. Use bold colors on accent walls as a simple way to add fun to any room. Or, if you're feeling extra adventurous, paint the entire space.
Our stunning Highland Homes 40' model home showcases this trend by choosing a striking blue to decorate the bedroom, while our gorgeous Drees Custom Homes 70' model elevates the dining room with a perfect pop of yellow.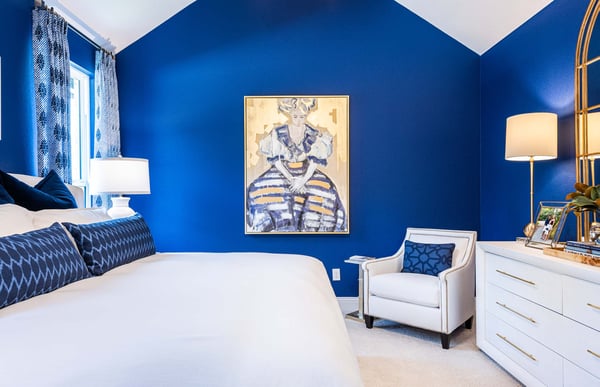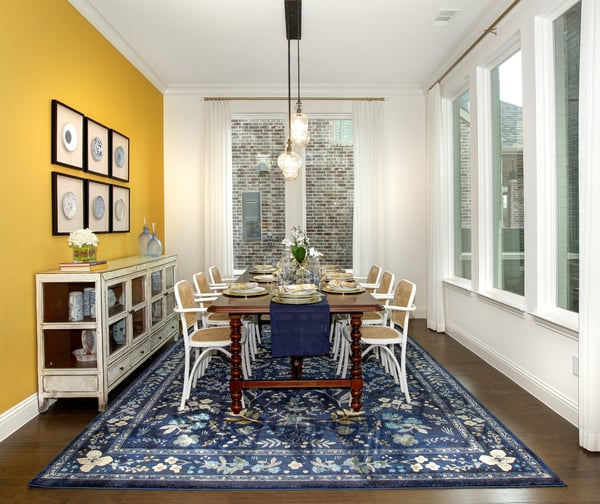 Soft, Muted Hues
Subtle shades of pastels & muted colors can liven up a space without being too overwhelming.
Highland Homes 70' model uses a pink hue to create a sense of playfulness.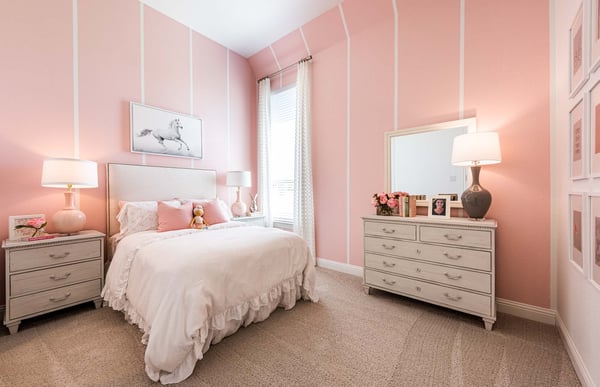 Coventry Homes 40' model features a muted grey to create a sophisticated and inviting master bedroom that is effortlessly serene.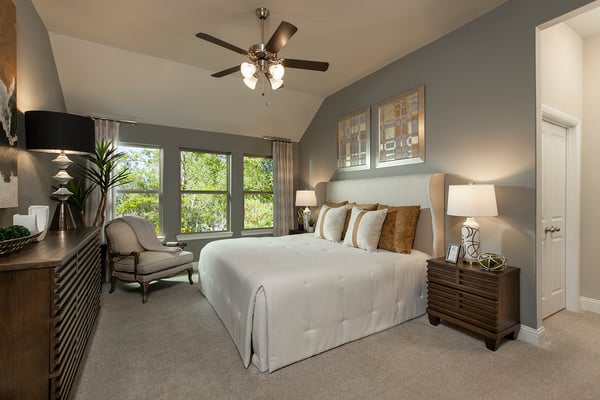 Deep, Evocative Shades
Drees Custom Homes 70' model home uses rich shades in the bedroom and media room to create a peaceful, relaxing sanctuary.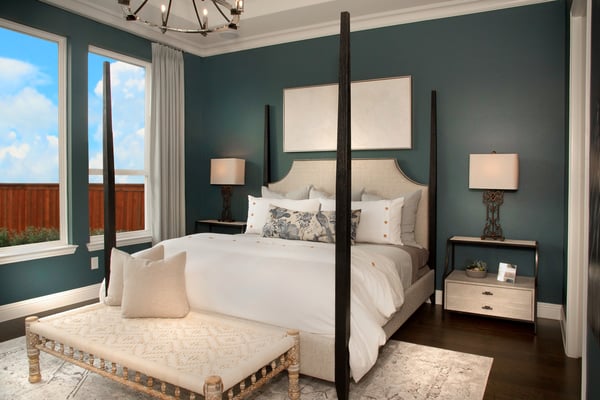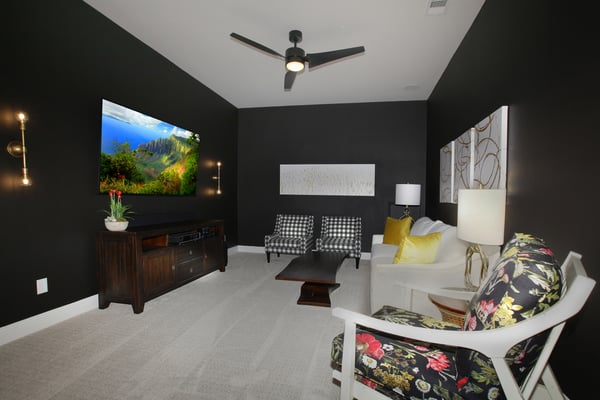 Obviously, the 2021 color palette offers a lot of flexibility, allowing you to find the color scheme that speaks to you. Some trends stand out — saturated colors (violet, dark green, complex terracotta and berry shades) and earthy tones such as dark grays, burnt oranges and mossy greens. Find these on accent walls or accessories. Expect navy blue to be the "new black" that adds subtle sophistication. The trend of kitchen cabinetry with contrasting colors that has taken hold in 2020 will continue into 2021.
This year has emphasized the importance of designing both a functional and comfortable space. Creating a home that is your personal oasis starts with a paintbrush.
For more décor/design trends and inspiration, stop by Trinity Falls and visit our beautifully-decorated models.
SUBSCRIBE TO THE BLOG
Most popular posts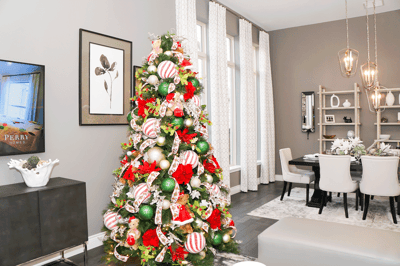 More Posts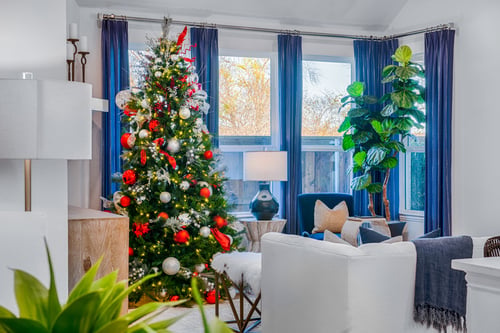 Model homes in Trinity Falls will shimmer with holiday finery during the Tour of Trees event happening throughout December.
READ MORE
TOPICS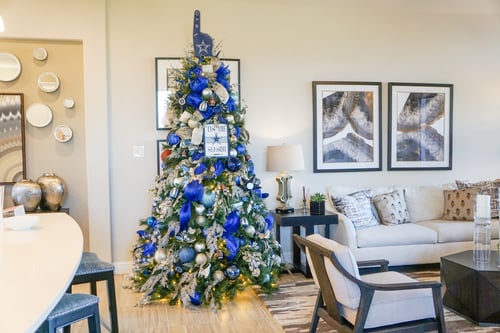 Ten gorgeous model homes will be home to 10 lavishly decorated Christmas trees when the Trinity Falls Tour of Trees returns Nov. 19-Dec. 18.
READ MORE
TOPICS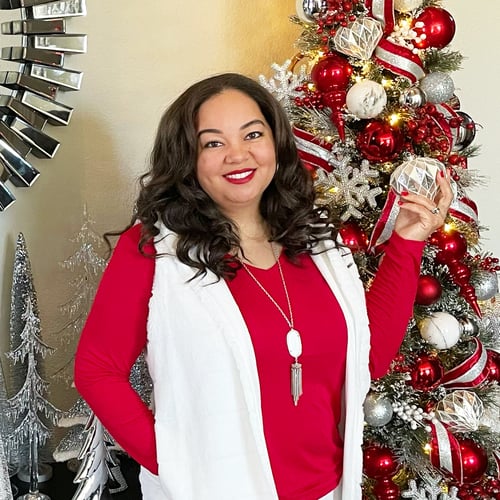 What started as helping a friend decorate her Christmas tree has turned into a second career for Antoinette Boston, who is lending her extra...
READ MORE
TOPICS