1 MIN READ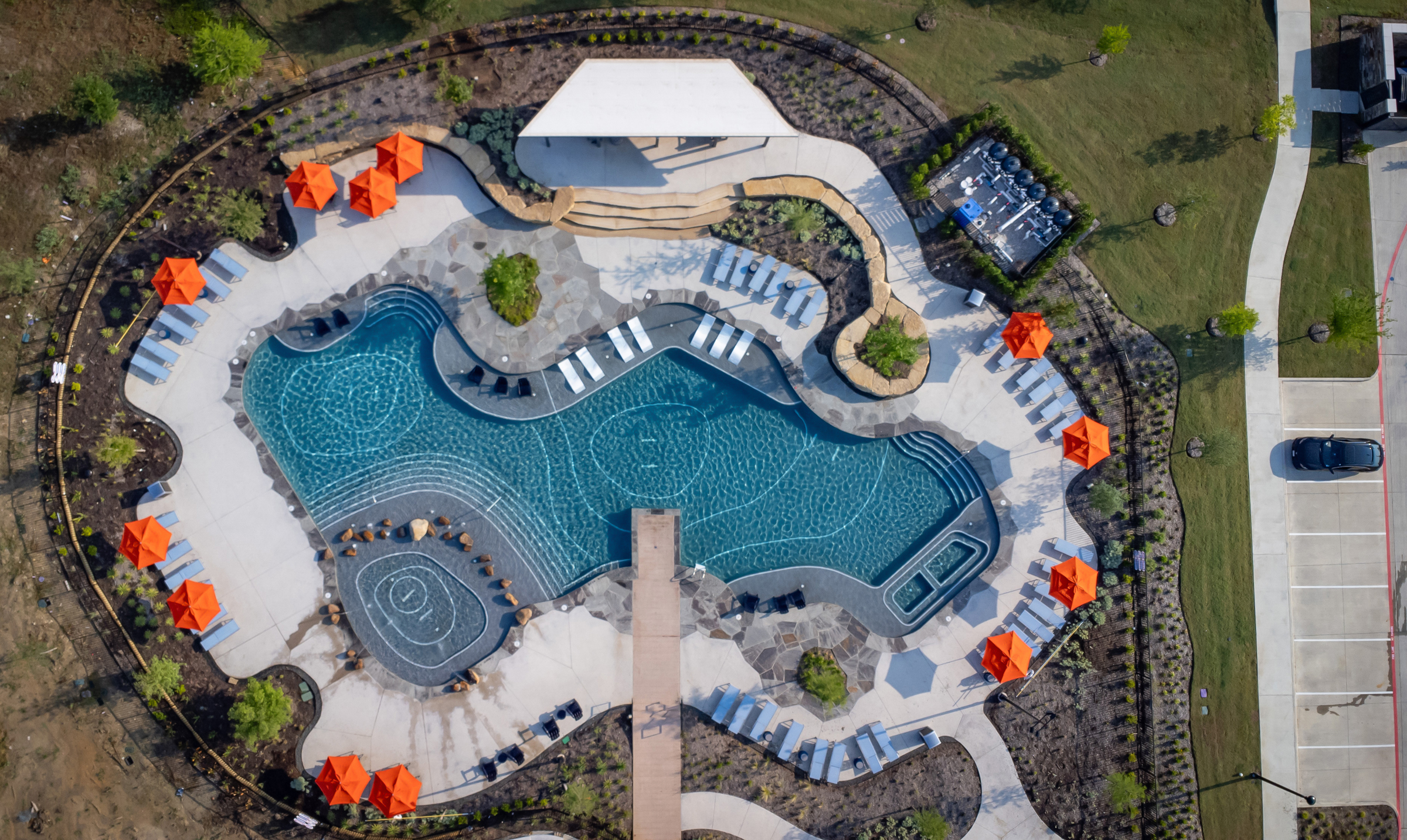 Trinity Falls Takes Home 2 Star Awards
Not even open a year, and The Lodge is already receiving statewide recognition.
The Lodge, which debuted its resort-style pool last year, has been awarded "Best Poolscape for a Community" in the Texas Association of Builders' Star Awards, the only statewide tribute to homebuilding excellence. The pool is the picture of relaxation, with a free-flowing border, two pool cabana areas, pavilion with grilling stations and ample seating inside and outside the pool. River rock is featured prominently to complement the natural ambiance found throughout Trinity Falls.
But that's not the only trophy Trinity Falls took home during the Star Awards. The community also won "Best Special Event" for the annual Tour of Trees. Last year's event featured 10 vibrant, elaborately decorated trees placed in model homes. Decorated by Premier Christmas and Antoinette Bost, a professional holiday specialist and custom tree designer with A.B.'s Holiday Décor, the trees featured whimsical designs around themes such as "Peacock," "Nutcracker," "Candyland," "Harry Potter Fans" and more. The Tour of Trees special promotion encouraged prospective buyers and real estate agents to have some family fun while touring the model homes and imagining a new home for the holidays.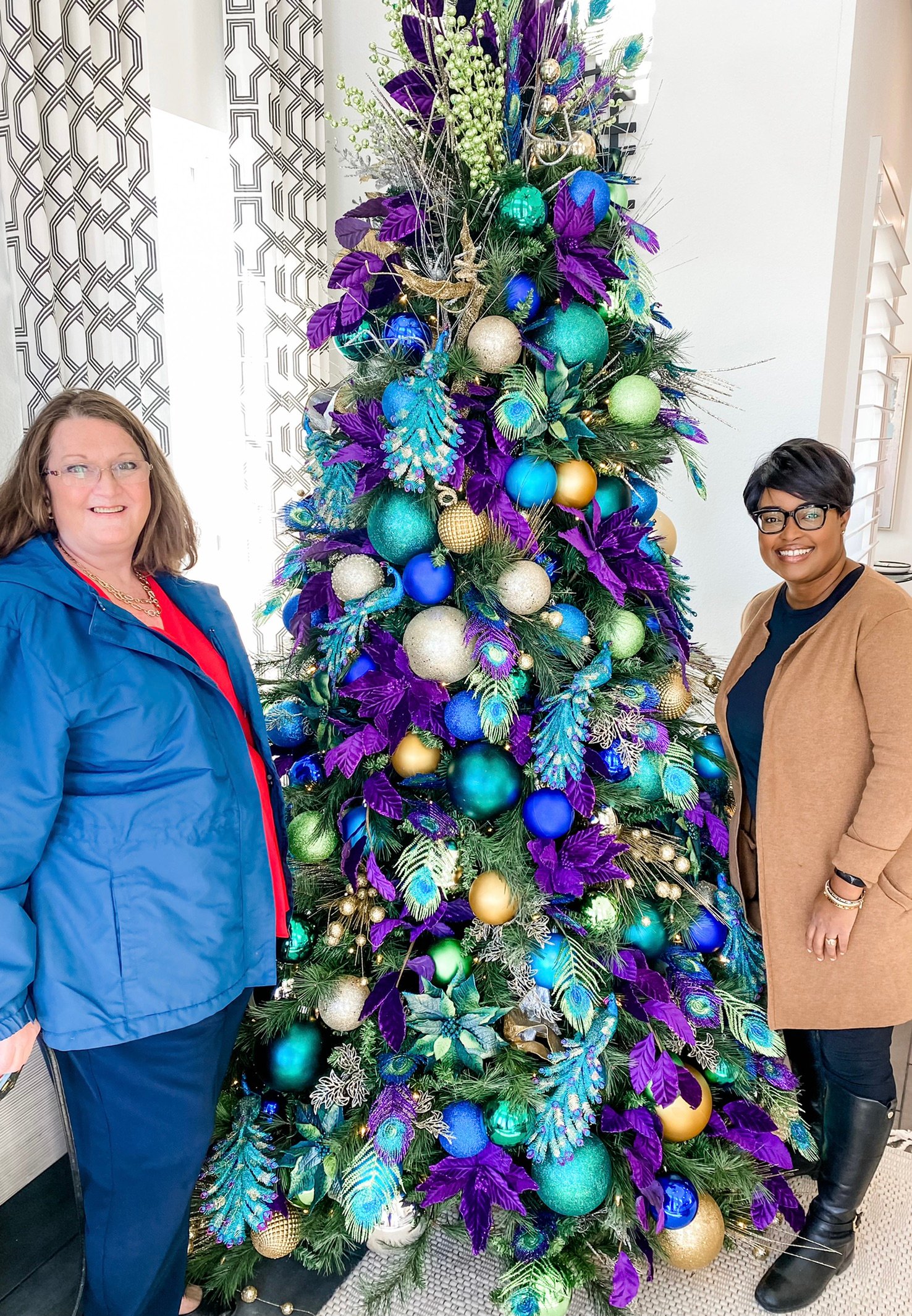 More than 100 companies across Texas submitted more than 600 entries in this year's Star Awards, which is celebrating its 30th anniversary. Five Grand Awards and 174 trophies were handed out, honoring best-in-class builders, remodelers, architects, designers, developers and professionals in sales, marketing and construction. We are honored to be among this elite group of winners!
SUBSCRIBE TO THE BLOG
Most popular posts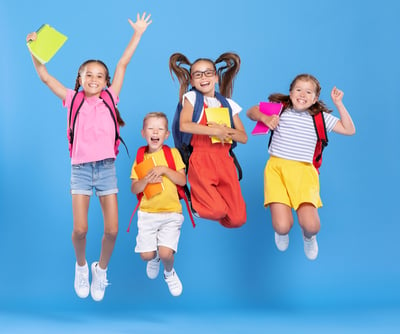 More Posts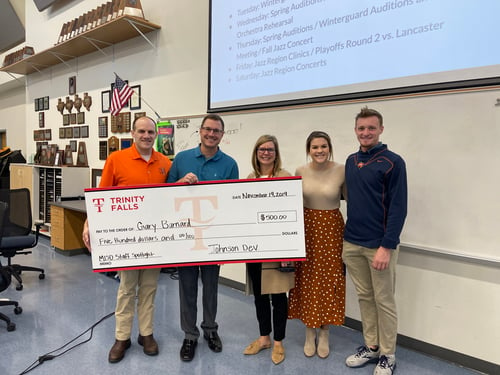 The band director for McKinney North High School received a surprise recently when he was awarded a $500 donation from Trinity Falls.
READ MORE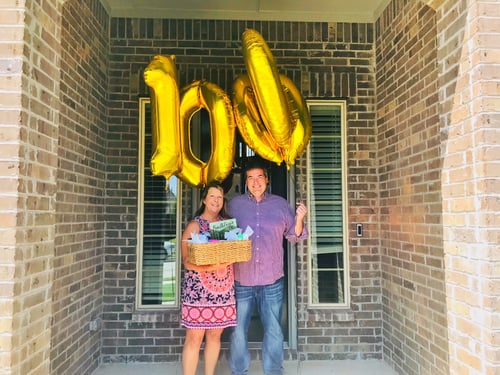 Trinity Falls now needs four digits to count the number of occupied homes in the Johnson Development community after recently welcoming its ...
READ MORE
Coyle Edmondson, a first-year year teacher at Scott Morgan Johnson Middle School, is the recipient of this year's first quarter Trinity Fall...
READ MORE
TOPICS