1 MIN READ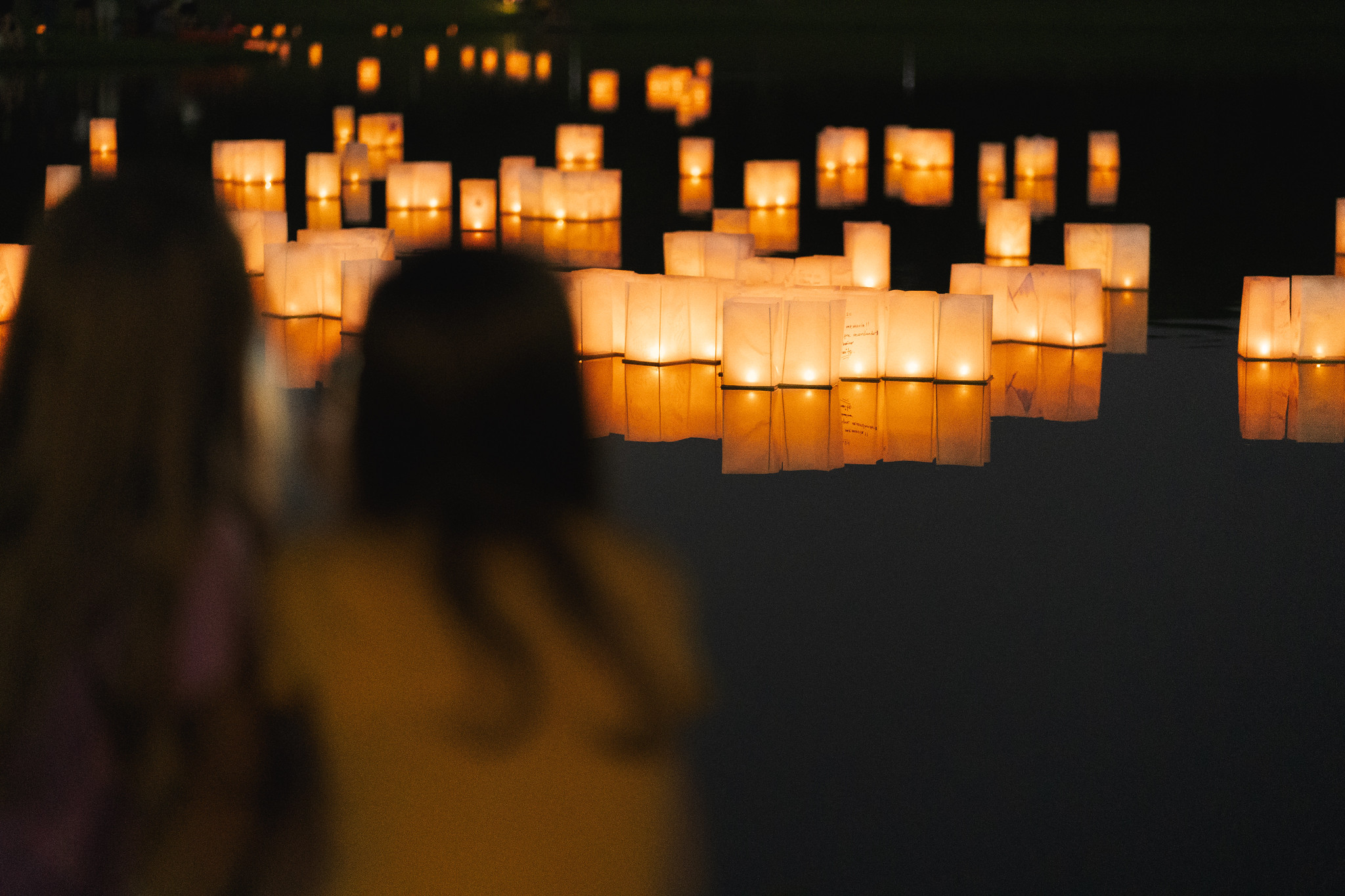 Trinity Falls Raises $2,500 for Veterans During Hometown Lights
Hundreds of area residents gathered in Trinity Falls last Saturday to launch lanterns onto Lake Serenity and raise $2,500 for The Warriors Keep during Hometown Lights. During the outdoor event, partygoers could write names of loved ones and words of contemplation on the lanterns before lighting them and floating them on the lake. Hundreds of lanterns were launched. "It was a very elegant and beautiful evening," said Natalie Rosser, Marketing Director for Trinity Falls. "And what made it even more special was helping our veterans, especially on the heels of commemorating 9/11 just a few days earlier."
Proceeds from the event benefit The Warrior's Keep, a non-profit organization providing outdoor therapy to veterans who have difficulty reconnecting socially. "We're honored to be partnered with such an amazing company and community that believes in our mission," said John Hardin, Executive Director of The Warriors Keep, "Proceeds raised from the Hometown Lights event will go toward supporting our Outdoor Adventure Therapy for Heroes (O.A.T.H.) program."
Local restaurant rye craft food & drink served up a variety of lite bites, including Vietnamese Barbacoa Tacos, Southwest Smoked Chicken Sliders, Burnt Orange & Bourbon Pork Belly Skewers, Japanese Elotes and French Toast Styx. The evening's drink menu served up an Old Fashioned, Moscow Mule, beer and wine. Local jazz musician Corey Breedlove performed.
Lake Serenity is one of several lakes located within Trinity Falls, which is found just northwest of McKinney along the banks of the East Fork of the Trinity River. Residents enjoy a growing slate of amenities, including access to the 350-acre B.B. Owen Park. Nine builders offer homes priced from the mid $200,000s. Learn more at www.trinityfalls.com.
SUBSCRIBE TO THE BLOG
Most popular posts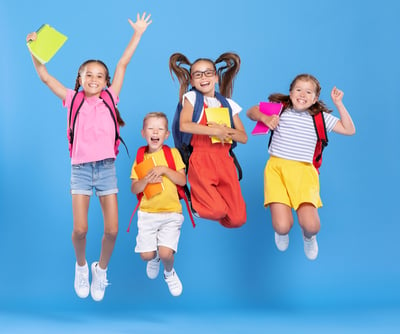 More Posts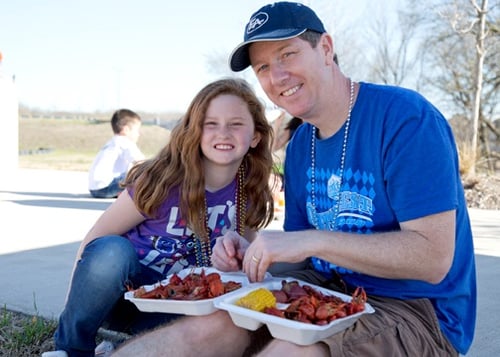 Despite rain delays, our recent Crawfish Boil on the Rue was a huge success, raising more than $1,500 for the North Texas Food Bank.
READ MORE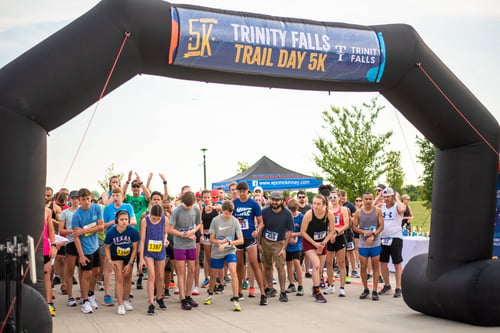 Trinity Falls is donating nearly $14,000 to five local charities, money raised during the inaugural Trail Day 5K event.
READ MORE
TOPICS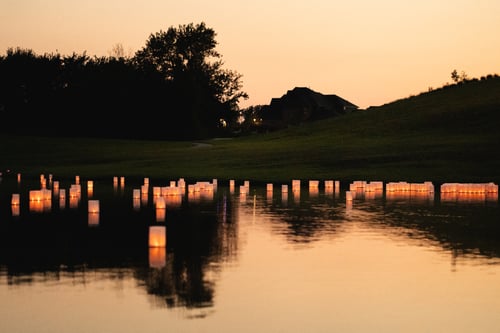 A Trinity Falls event organized to raise money for our veterans was honored by the Texas Association of Builders during the annual Texas Sta...
READ MORE