2 MIN READ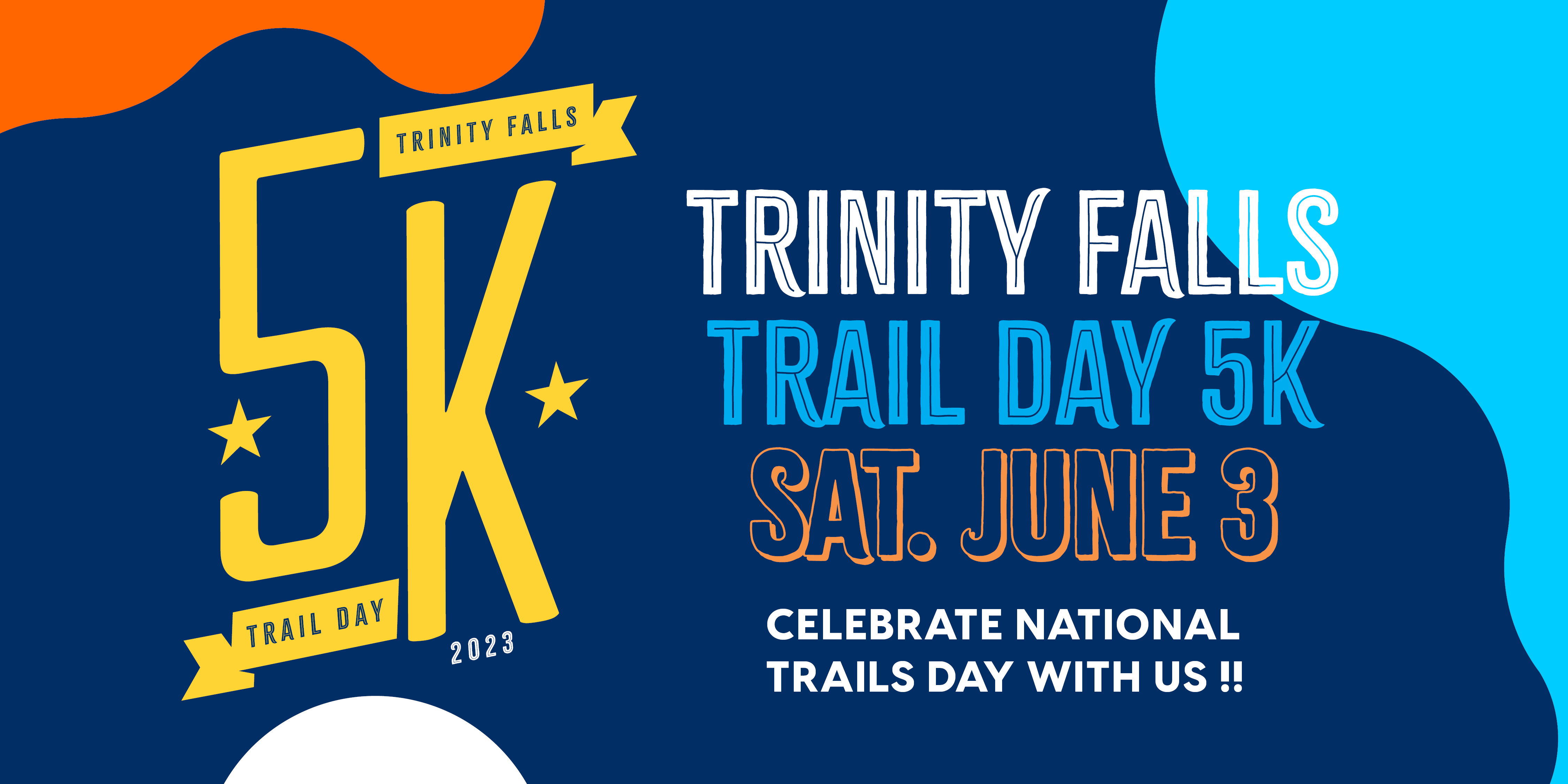 Lace Up for the Trinity Falls Trail Day 5K
National Trails Day is coming up, and we can't think of a better way to celebrate than to walk or run paved trails in Trinity Falls during our inaugural Trail Day 5K on June 3!
Staged along a scenic path, your journey through Trinity Falls will take you around the 350-acre B.B. Owen Park that is set along the East Fork of the Trinity River. Popular with residents of Trinity Falls, the nature park boasts miles of winding, wooded river frontage.
The 5K starts at 8 a.m. and ends at 11 a.m. But that doesn't mean the event is over — stay for the post-run fun! Ms. Bug will read the Grouchy Ladybug book at 9:30 as prelude to the ladybug release that will follow. Enjoy a disc golf demonstration and then test your skills on our 18-hole course. Shop outdoor vendors and grab a bite at one of the onsite food trucks.
Take a tour to see inspiring home décor — there's even a chance you could win a $1,000 gift card to the king of all home furnishing stores Nebraska Furniture Mart! Our 20 model homes open at 10 a.m.
Registration for the race is $30 and includes entry into the chip-timed race course a cool event T-shirt, a Trinity Falls Trail Day 5K bib and a finisher's medal. Cash prizes will be awarded to the top overall male and female racers as well as top male and female finishers within each age group — 14 and under, 15-19, 20-29, 30-39, 40-49, 50-59 and 60+.
All gross profits from the Trinity Falls Trail Day 5K will go to five local non-profits:
Hugs Café
Dedicated to providing meaningful training and competitively-paid employment for adults with intellectual and developmental disabilities.
LifePath Systems
The designated behavioral health and intellectual and developmental disabilities authority for Collin County serving people impacted by behavioral health, intellectual or developmental challenges.
Community Garden Kitchen
A 501(c)3 organization working to eliminate hunger in Collin County.
Shiloh Place
Equipping single mothers with financial independence and personal wholeness by addressing their physical, educational, emotional and spiritual needs.
The Warrior's Keep
Uniting, empowering and enhancing the quality of life for veterans with the use of outdoor therapy.
Want to do something good for you and for your community? Sign up for the Trinity Falls Trail Day 5K here.
SUBSCRIBE TO THE BLOG
Most popular posts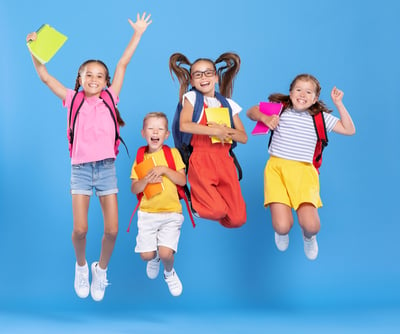 More Posts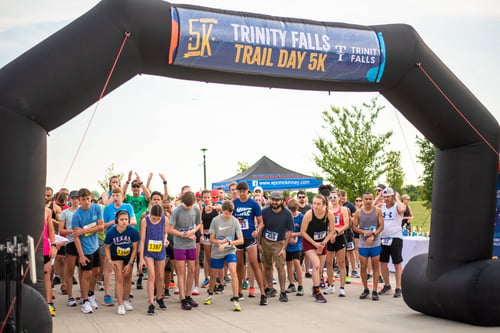 Trinity Falls is donating nearly $14,000 to five local charities, money raised during the inaugural Trail Day 5K event.
READ MORE
TOPICS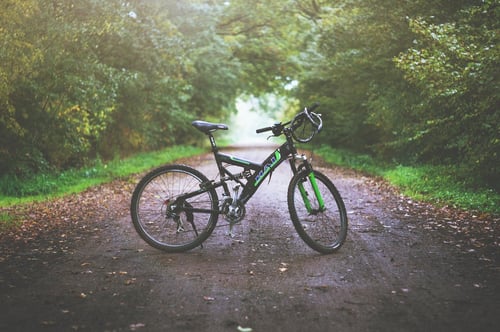 Ready to get your bike off the road and onto the trails? Trinity Falls offers more than 10 miles of bikeable trails for beginner and avid cy...
READ MORE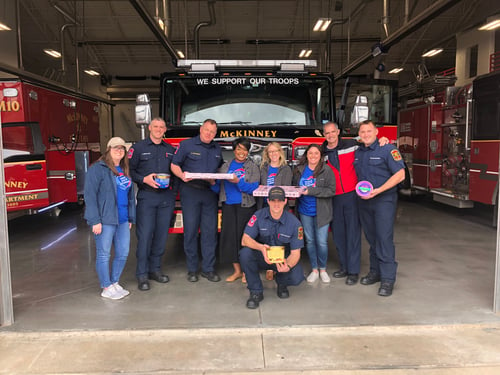 February 17 was United Acts of Kindness Day, and Trinity Falls residents were encouraged to spread kindness through the community.
READ MORE
TOPICS