2 MIN READ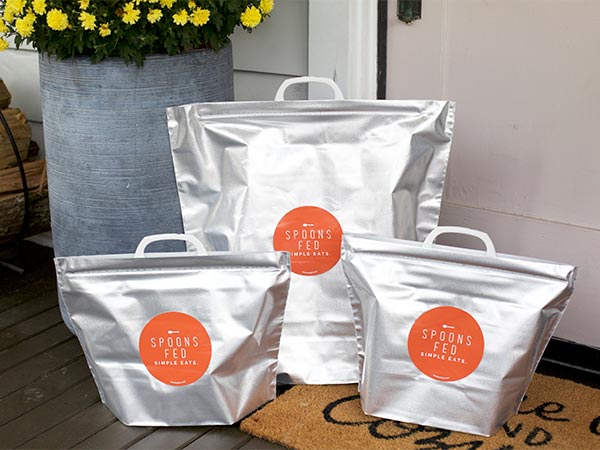 Business Buzz: Spoons Cafe
Can you get a healthy meal on the table without washing, chopping and prepping? With a little help from Spoons Fed, absolutely.
Spoons Fed is the meal delivery arm of McKinney's beloved Spoons Café. The brainchild of Spoons owner Karen Klassen, Spoons Fed is designed to make meal planning easy for individuals and families. Simply order from an extensive list of casseroles, salads, side dishes, flat breads, wraps and more then pick it up or have it delivered.
Meal delivery is nothing new, but Spoons Fed is unique in offering prepped and ready essentials so families always have what they need to prepare a healthy, delicious meal.
"In addition to all of our ready-made meals, we offer restaurant-quality, washed and prepped fridge essentials that we call our Super Fridge selection," Klassen said. "These items are always on hand for customers to add to their weekly order."
Items in the Super Fridge include chopped onions, peppers and celery as well as tomatoes, shredded cheeses, whole strawberries and mushrooms. Proteins such as shredded chicken and side dishes including mashed potatoes, sauteed green beans and charro beans are ready to round out your meals.
"We are aggressively expanding the Super Fridge selection to include even more staple items as well as seasonal and limited quantity specials, Klassen said. "We are excited to be able to pass on the savings and convenience we are afforded on many of these items and hope that it's a competitive alternative to visiting the grocery store."
Freshly prepped items aren't all you will find. Many of Spoons Café's favorite casseroles, wraps, soups and salads are also available. Individuals can benefit from Keto-friendly meals, as well. Klassen said that she will be including more items based on what the McKinney community needs.
"The overall menu for Spoons Fed will continue to grow as the service expands," she said. "From the beginning, we've wanted to have a wide variety of items for various dietary needs, including people on Keto diets, gluten-free diets, vegan diets and more."
Obviously, having access to easy-to-prepare foods will help anyone whose New Year's resolutions included eating well, but Spoons Fed offers more to the main menu planner.
"Not only that we hope the convenience of Spoons Fed will allow them more time to spend together, it can take the headache out of researching healthy meals, meal planning, going to the grocery store, and cooking every night," she said. "We want whoever is in charge of providing the meal plan for their household to feel like a hero when they use Spoons Fed."
Spoons Cafe is located at 100 E Louisiana Street in historic downtown McKinney. To order from Spoons Fed, visit their website or give them a call at 972-548-6900.
SUBSCRIBE TO THE BLOG
Most popular posts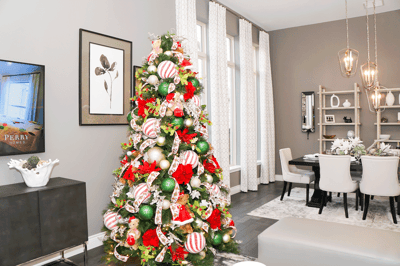 More Posts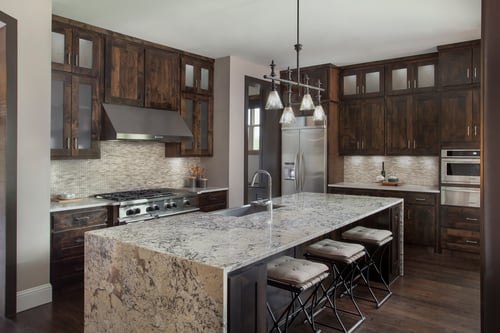 Home buyers seeking exceptional home designs and unrivaled personalization options in Trinity Falls need look no further than Ashton Woods, ...
READ MORE
We're giving away $100 to the Melissa Buc-ee's to one lucky person who completes their model home punch card during the May 4 kick-off party...
READ MORE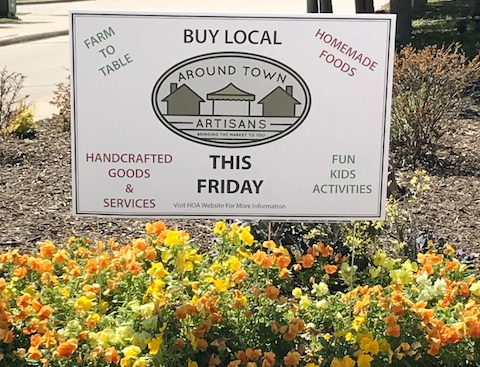 Supporting small businesses isn't just something we do on the Saturday following Black Friday — here at Trinity Falls, we use every opportun...
READ MORE
TOPICS